Alumni Spotlight - Jordana Moore ('14)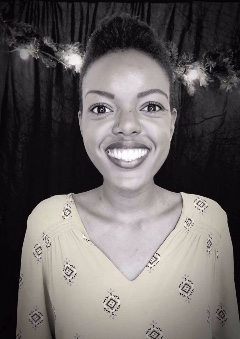 Current City: Alhambra, CA
Hometown: Corona, CA
Graduation Year: 2014
Major: Psychology
Occupation: LMFT
Why did you choose to attend Pepperdine? I fell in love with Pepperdine at the age of 8 when I went on the campus for my mother's graduate school graduation. I appreciated the Christian values, small class sizes, great psychology program, the welcoming community, and the great views.
Who influenced you most during your time at Pepperdine? I was influenced most by church group (Alpha Omega Student Led Ministry). I also appreciated the support of Dr. Rouse, Dr. Bui, and Dr. Harriger. There support was imperative to my academic success.
What is your best college memory? My best college memory is a tie between NSO and studying abroad during the Summer Switch Program. NSO was the most incredible welcome I had ever received anywhere and studying abroad opened my eyes to experiences I had never had before.
What is the most important thing you learned while at Pepperdine? Boundaries are healthy and important. It is okay to not be busy all the time and it is important to set healthy boundaries in relationships.
What advice do you have for current students who want to make the most out of their experience at Pepperdine? Be involved in things you are passionate about and set boundaries. It is okay to not to involved in everything. Find what is the right fit for you. You also don't need to join a sorority or fraternity to find community.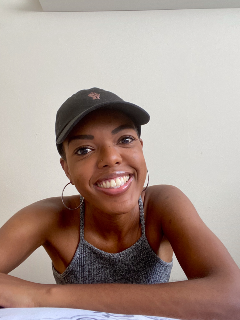 Describe your career path: After graduating from Pepperdine, I attended Fuller Theological Seminary to pursue a Masters in Marriage and Family Therapy to become an LMFT. I went to school and worked at a group home for girls because I was passionate about working with at-risk youth. I graduated from Fuller in 2016. I had completed my year practicum at a DMH site and was awarded a stipend once I dedicated my first post-grad year to working at another DMH site, which is how I ended up working at Optimist Youth Homes and Family Services. I started as a therapist and became licensed in 2019. Once licensed, I was promoted as a Clinical Supervisor. More recently I have transitioned out of Optimist to pursue therapy work in a group private practice. Outside of my work in mental health, I pursued my goal of publishing my poetry at the end of 2019. A friend of mine linked me to his publisher and I published my compilation of poetry in November 2020.
What is your greatest professional accomplishment as of now? If you don't have any just yet, then what major goals are you working toward? My greatest professional accomplishments are being promoted into a Clinical Supervisor position before I was qualified and publishing a book before the age of 30.
How did your time at Pepperdine prepare you for what you are doing today? Pepperdine prepared me immensely. The coursework at Pepperdine made graduate school a breeze and gave me foundational tools in my practice as a therapist. Dr. Rouse was helpful in reaching out to me about graduate schools I was applying to and without his support, I would not have gone to the school I chose. Pepperdine also helped me in my spiritual shepherding skills and I continue to lead a community group at my local church.
Describe Pepperdine in three words: Beautiful, fun, blessed.
When you give back to Pepperdine, which fund do you choose to support and why? I support scholarship funds because without my scholarships, I would not have been able to attend Pepperdine.