Jonathan Crabtree ('07)
Jonathan Crabtree ('07) recently authored two publications for Beautiful Feet Books, Inc. This innovative educational publishing company based in San Luis Obispo, CA is dedicated to engaging students by creating history curricula with the best literature available to construct studies that are academically strong and easy to use for both teachers and students. Knowing that great literature can nurture a love of reading, a fascination with history, and an appreciation of the best literary works, Beautiful Feet has published and provided public, private, charter, and home schools with excellent children's historical literature for over thirty years. During that time, thousands of students have discovered the joy in learning history through literature.
Both of Crabtree's publications are study guides that usher students through United States and World history from Antebellum to the present day. They use works by authors skilled at capturing the reader's imagination, and which bring history alive to help students relate their own experiences with those of historical figures. The award-winning books hand-picked for these studies are historically accurate and convey the great stories of history to students in an engaging and inspiring way–something a textbook rarely accomplishes. Rounding out the guide are important primary documents, quotations, and website links that allow students to go deeper into the historical events and themes themselves. Drawing upon his experience during two semesters of Great Books with Dr. Michael Gose, Crabtree is proud to include a "Great Ideas" approach in the high school version, which gives students the opportunity to explore the two most important ideas with which the author deals in each piece of literature, which helps link the story to today.>
Prior to writing these guides, Crabtree taught in classrooms for over seven years. He completed a two-year commitment to Teach for America at an ICEF charter middle school in Los Angeles, and stayed an extra year. He also spent a year in Hartford, Connecticut, pursuing a Master of Arts in Educational Psychology and Gifted and Talent Development at the University of Connecticut. At the same time, he taught for a year in the nation's first full-day school for gifted and talented inner-city youth, the Dr. Joseph Renzulli School for the Gifted and Talented. He is currently working on the memoirs of his wife's grandfather, who commanded a tank for the U.S. Army in Europe during World War II.
His study guides can be found HERE for middle school level and HERE for high school level students.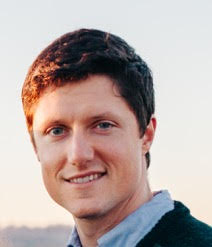 Jared Whitney Photography