Chris Garcia ('11) speaks at 2015 Global Entrepreneurship Summit
NAIROBI, KENYA - Pepperdine alumnus Chris Garcia ('11) was invited by The White House and the U.S. Department of State to speak at the 6th Global Entrepreneurship Summit in Nairobi, Kenya. At the invitation of President Obama, Garcia discussed the importance of entrepreneurship in both developed and developing economies at the annual conference that welcomed 1,200 entrepreneurs from around the world.
Garcia, who attended Pepperdine as a recipient of the Gates Millenium Scholarship, was one of a handful of speakers selected alongside notable celebrities and entrepreneurs including musical artist Akon, AOL founder Steve Case, Shark Tank host Daymond John, Airbnb co-founder Brian Chesky, and Priceline.com co-founder Jeff Hoffman.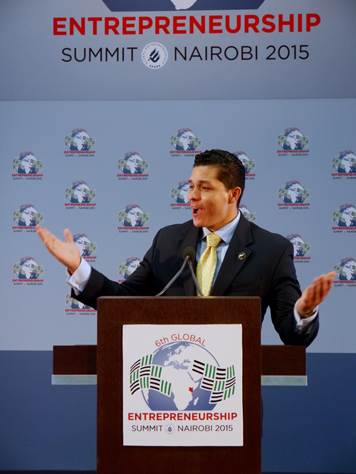 Speaking on a panel with top executives from Uber and Airbnb, Garcia discussed the benefits of companies operating within the sharing economy. Garcia, who co-founded TapEx, a crowd-shipping startup that offers on-demand same-day delivery, defended the rise of the so-called 'gig economy.'
"Companies like Uber, Airbnb, and TapEx are not only providing customers with high-quality, superior service -- they're creating real jobs for people and emboldening their entrepreneurial spirit." Garcia also spoke on a panel alongside executives from Coca-Cola and Wrigley's on the topic of Connecting with Your Customer.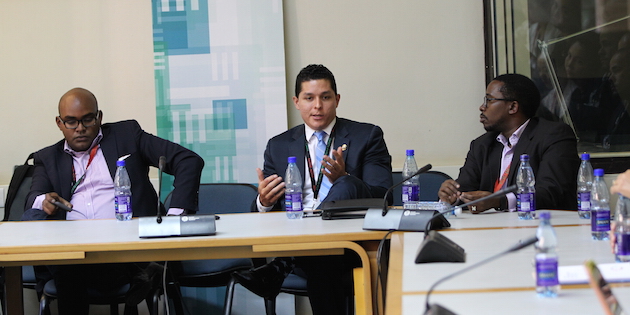 The summit was co-hosted by President Barack Obama and Kenyan President Uhuru Kenyatta, in an effort to support and encourage young African innovators with training, funding, and mentorships.
In 2014, Garcia was the youngest person ever selected to serve as a foreign delegate in the State Department's Global Entrepreneurship Program. The Global Entrepreneurship Program (GEP) is a U.S. State Department-led effort to promote and spur entrepreneurship by catalyzing and coordinating private sector and U.S. Government programs to support entrepreneurs around the world. Since 2010, the State Department has led entrepreneurship delegations to Jordan, Lebanon, Egypt, Indonesia, Morocco, Tunisia, Algeria, Turkey, Greece, and Portugal.