Alumni Spotlight - Claire Armstrong ('04)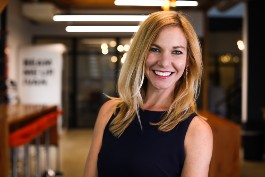 Current City: Fort Worth, TX
Hometown: Fort Worth, TX
Graduation Year: 2004
Major: Public Relations
Occupation: Director of Public Relations
Organization: PAVLOV Advertising, LLC
Why did you choose to attend Pepperdine? It was a combination of things :
1) "Beverly Hills, 90210" was my absolute favorite show starting at age 10 until I graduated high school, and watching it really made me want to live and experience life in Southern California.
2) When I was in middle school, one of the graduating seniors at our church was planning to attend Pepperdine in the fall. She was a role model to me and I really looked up to her, as she was beautiful, smart and gracious. When I found out she was planning to go to Pepperdine, I immediately thought "That's where I want to go to college, too," simply because I wanted to be just like her.
3) It was a strong Christian university with top-tier academics, both of which were very important to me.
4) Its stunning oceanfront location in Malibu was definitely a driving factor.

Who influenced you most during your time at Pepperdine? Definitely Pepperdine University President Dr. Andrew Benton!
A bit of backstory: growing up, I loved to write and always read the newspaper, so when I was in high school, I joined the newspaper staff and eventually served as editor-in-chief my senior year, with aspirations to eventually become a successful journalist. At Pepperdine, I started out as a journalism major, but a few months in – I became very homesick, and missed my Texas friends, football, and my family – and made an "informal" decision to transfer to TCU for the spring semester.
I'm not kidding you when I say this – but late in the fall semester, I received a phone call in my dorm room from Dr. Benton's assistant, saying that he would like to speak with me & to come to his office. I thought to myself, "WHAT? Am I in trouble? How does he even know who I am?"
I was a nervous-wreck walking into his office, and just a minute or two into our meeting, he said "Word on the street is that you're thinking of leaving Pepperdine, and I'm here to convince you not to." I was shocked. How in the world had he heard this news? I was just a measly Freshman! We got to talking about my passions & skillsets, and he suggested I take the "Intro to Public Relations" class as he saw me having a "career in PR." He also asked me to hold off on transferring and to give it one more semester before making that decision, and so I made him that promise.
Listening to Dr. Benton and following his guidance was the best decision I've ever made. By mid-spring semester my freshman year, I was the happiest 18-year-old girl in the world – I found my friend group, loved all of my new Kappa Kappa Gamma sisters, and fell in love with PR the day I set foot into the PR101 class.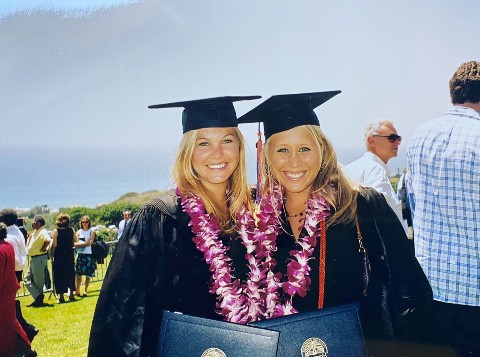 Share your best (and appropriate) college memory: I have two:
1) Studying abroad in London during the spring semester of my sophomore year – Pepperdine's International Program is one in a million! Everything from living in the iconic Pepperdine house in South Kensington, taking our 10-day educational trip to Greece, enjoying 3-day weekends traveling to all the neighboring countries, visiting the Prime Meridian in Greenwich as part of a "day trip" for my Astronomy class and standing in both the Western and Eastern Hemispheres at once... the list goes on and on. My experience in London was life-changing, and provided me with deep valuable life skills needed for personal growth, including independence and adaptability. My only regret is only going for the spring semester and not for the entire academic year.
2) Senior year – living in the Point Dume Club (Malibu's iconic "luxury" mobile home community) with my 3 best friends and literally living the life – always studying down at Westward Beach, making bonfires at Little Dume, getting to know more of the Malibu locals, and really integrating into the Malibu community.
What is the most important thing you learned while at Pepperdine? It may sound cheesy, but to live life to its fullest. I 100% did that while at Pepperdine, as I saw so many of my classmates stay in their "bubbles," so-to-speak. I really made an effort to explore LA – visiting new beaches and the many renowned museums in town, getting to know the locals, and really integrating into the greater Malibu community. Doing this really improved my understanding of other cultures, forced me to think differently, improved my confidence, and just made me smarter and more aware of the world.
What advice do you have for current students who want to make the most out of their experience at Pepperdine? See answers to # 3 and 4 above. Get out of your comfort zone!
Describe Pepperdine in three words.
Inspiring. Picturesque. Personal.
Describe your career path : During the summer between my junior and senior years at Pepperdine, I interned with a PR agency based in Brentwood (Amy Levy Public Relations), which really gave me real-life perspective of the industry and solidified my decision that PR was the career for me. After graduation, I took a full-time internship for 6 months at Golin's Dallas office. Following the conclusion of that internship, I received my first "real" job offer – as a Assistant Account Executive at Dallas-based PR agency, Sunwest Communications. I was there for 2 years, and then joined Cooper Smith Agency, a smaller boutique PR firm in downtown Dallas. 4 years later, I had begun dating my now-husband, Law, who lived and worked in Fort Worth. I wanted to move closer to him (and my family who also lives in Fort Worth), so I applied and accepted a PR Specialist job at Concussion, a full-service ad agency in Fort Worth, which is where I still am today – 11 years later (we rebranded to PAVLOV in 2014)! During my 11 years at PAVLOV, I was promoted to PR and Social Media Manager, and then to PR Director (my current position), overseeing our PR/social media department. I am a past president of the Greater Fort Worth Chapter of the Public Relations Society of America (I served in 2017), and continue to serve on the board (I'm currently professional development chair). Also – I was named a 40 under 40 by the Fort Worth Business Press when I was 30 (in 2013), which is something I'm VERY proud of.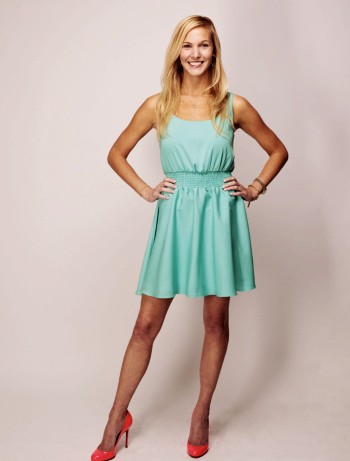 The PR industry constantly surprises, challenges and intrigues me, which is probably why I enjoy and get such pleasure and fulfillment from my job on a daily basis. This -- combined with my inquisitive nature and ability to find information, ability to remain calm in stressful situations, insane level of curiosity, strong writing skills, ability to always turn a negative into a positive, and my drive to always work hard – is why PR is no-doubt the career I was born to have.
To learn more about Claire and her career:
www.linkedin.com/in/clairebloxom | www.facebook.com/clairebloxom | https://www.instagram.com/clairebloxomarmstrong/