Alumni Spotlight - Andy Canales ('08)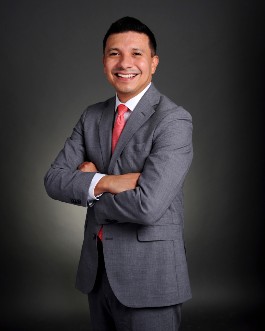 Current City: Houston, Texas
Hometown: Los Angeles, California
Graduation Year: 2008
Major: Political Science and Religion
Occupation: Executive Director
Organization: Latinos for Education
Why did you choose to attend Pepperdine?
My story begins with my parents who fled the civil war in El Salvador and immigrated to Los Angeles, California.
I first set my eyes on Pepperdine University, the 800-acre campus nestled in the Santa Monica Mountains, as a little kid when I helped my mom clean houses in the wealthy parts of Los Angeles. During the summers, we'd wake up at five in the morning to catch multiple buses to Malibu, Bel-Air and Beverly Hills — communities that felt like a world away from MacArthur Park, the low-income and immigrant enclave I grew up in.
When our bus navigated the curves of the Pacific Coast Highway through Malibu, I often found myself awestruck by the campus that towered high above us, overlooking the Pacific Ocean. My dream became to go to Pepperdine. That dream, however, seemed far-fetched. While my Salvadoran immigrant parents instilled in me the value of hard work and the importance of education, we lacked access to the resources I needed to make such an elite education a reality. What's worse, my academic preparation was underwhelming.
Through the combination of hard work, guidance from my teachers, support from my parents, and some luck along the way, I eventually was able to accomplish my goal of both attending and graduating from Pepperdine University.
As a first-generation college graduate, I'm passionate about education because it changed the trajectory of my life. This is why my life mission centers on expanding educational equality to children who are in the shoes I was once in.
Who influenced you most during your time at Pepperdine?
I had so many outstanding professors at Pepperdine that helped develop my knowledge, skillset, and character that it's hard to name just one person. A few that come to mind are Dr. Jeff Banks who through the Social Action and Justice Colloquium helped create a lifelong passion in me for expanding equity that to this day guides my work as an education leader. Dr. Joel Fetzer mentored me throughout college (and even before I got to Pepperdine); I truly enjoyed the course he taught on Immigration Politics and Ethnic Relations, which was personally meaningful to me given my own upbringing as a son of Salvadoran immigrants. There's not that many classes I enjoyed taking at 8 a.m. but to this day I fondly remember Dr. Dan Caldwell's course on American Foreign Policy. Lastly, Dr. Dan Rodriguez, Professor of Religion and Hispanic Studies, taught a course on World Religions that I think about often, especially given the interconnected and complex world we live in. Dr. Dan also introduced me to Teach For America, which ended shaping my career after college.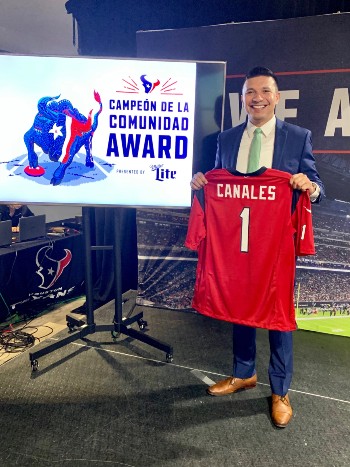 What is your best college memory?
Traveling and living abroad in Heidelberg, Germany during the summer is an experience I'll always remember. I grew up in a low-income household - my mom was a housekeeper and my dad was a mechanic - and I never traveled growing up (even within the U.S.), so the opportunity to travel abroad and experience a culture outside the U.S. was incredibly memorable. Since then, I've had the privilege of traveling to nearly 15 countries, and I can't wait to visit more!
Describe your career path.
Dr. Dan Rodriguez, Professor of Religion and Hispanic Studies, shared with our class an opportunity to give back by teaching at a low-income community through Teach For America. I was drawn to the program given my personal journey from the inner-city to Pepperdine and the desire to give back to kids who are in the shoes I was one in, so I applied and was accepted to teach middle school social studies in Miami, Florida. This began my career in education that continues to this day. Over the last 13 years, I've worked in education as a teacher in low-income communities in NYC and Miami, as a director at various nonprofit organizations impacting students and families in Dallas and Houston, and now as the Executive Director of an education nonprofit focused on increasing Latino leadership in education. In addition to my job, I serve on the boards of several organizations (education, political, environment, higher-ed) serving our community in Houston.
A message to the Pepperdine community:
Dr. Charles Runnels played a uniquely influential role in my life. As a Junior in high school, I had the opportunity to participate in the Youth Citizenship Seminar, a five-day program that brings 250 outstanding high school juniors to Pepperdine each year to explore themes of free enterprise, leadership, freedom, and faith. It was a dream come true for me to spend a week at Pepperdine given that I had grown up cleaning houses in Malibu. What I learned during that week informs my leadership framework to this day and it was the first step in exposing me to Pepperdine on a different level. I left the campus encouraged to apply and stayed in touch with Dr. Runnels who ended up writing one my letters of recommendations. I visited Dr. Runnels frequently while I was a student at Pepperdine and it was a treat to work with him in an official capacity when I was elected Student Body President. Whenever I speak to high school students now, I'll often bring and share the letter of recommendation Dr. Runnels wrote for me to instill in young people the importance of building and managing relationships.