Alumni in Entertainment
---
Dave Hollis ('97), executive vice president of theatrical distribution at the Walt Disney Studios, is responsible for global motion-picture sales and distribution efforts for all motion pictures released under the Disney, Pixar, Disneynature, Marvel, Touchstone Pictures, and Lucasfilm banners. A 12-year Disney veteran, Hollis collaborates with exhibitions, filmmakers, production partners, and the broader Disney enterprise to successfully launch film product in movie theatres around the world. He has overseen the distribution of such blockbusters as Marvel's The Avengers, Iron Man 3, Frozen, Pirates of the Caribbean: On Stranger Tides, Monsters University, Maleficent, and Guardians of the Galaxy. Hollis previously served as senior vice president of distribution for Walt Disney Studios Motion Pictures International, where he was responsible for the growing sales and distribution operation across 70 countries, and as senior vice president of distribution strategy, helping develop and implement profit optimization strategies across the various businesses of the Walt Disney Studios.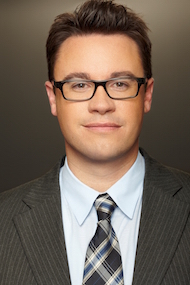 ---
Endyia Kinney-Sterns ('98) is vice president of development and programming for OWN: Oprah Winfrey Network, overseeing day-to-day development of new original programming for the network. She joined the company in May 2011 as executive director of programming and development. Named one of the "Top Female Executives in Hollywood" by Essence Magazine, Kinney-Sterns has been instrumental in identifying and developing various new programming, including the popular docuseries Raising Whitley, Deion's Family Playbook, and Flex & Shanice. An accomplished television producer and executive, Kinney-Sterns has over 15 years of entertainment television experience producing shows for high-profile networks including VH1, CBS, NBC, HGTV and production companies such as Buena Vista Television, Arnold Shapiro Productions, and LMNO. She also established her own production company, Seraphim Entertainment, where she optioned two of her original shows, a drama series and an animated project.
---
Sean Elliot ('93) runs the West Coast office of Authentic Talent and Literary Management . Prior to Authentic, Elliott was a talent agent for 15 years at Endeavor Agency and later William Morris Endeavor (WME), playing an instrumental role in the careers of many major actors, performers, comedians, and content creators including Casey Affleck, Chris Lilley, Russell Brand, Sofia Vergara and others. In the two short years since Elliott came to Authentic, he has helped build a thriving office of seven managers who represent an array of talented clients such as Straight Outta Compton's Jason Mitchell, Room's celebrated star Brie Larson, and James Marsden, who will star next year in the highly anticipated HBO series Westworld. Drawn to Authentic by its culture and commitment to excellence, Authentic fulfills Elliott's desire to align himself with a dynamic and inspirational company that not only makes a huge difference for its clients, but also strives to positively impact and inspire the people it touches.