Distinguished Alumnus Award
2019 Recipient - Dee Anna Smith ('86)

"In the pursuit of your dreams, know that you don't have all the answers... Embrace your journey, wherever that might be."
- Dee Anna Smith ('86) CEO Sarah Cannon
Dee Anna Smith ('86) is the CEO of Sarah Cannon, the Cancer Institute of HCA Healthcare, which is a global leader in patient-focused cancer research and care. Since 2006, Dee Anna has been unifying a workforce of specialists across the United
States and United Kingdom who are fundamentally changing the way cancer care is delivered to hundreds of thousands
of patients annually. By focusing on advancing cancer therapies for people who vitally need them, her organization has
contributed to the research efforts of more than eighty percent of the approved cancer therapies over the last decade.
Dee Anna's commitment to serving communities affected by cancer was born from her entrepreneurial mindset. After
graduating from Pepperdine with a degree in accounting, she began her career as a CPA with one of the world's largest
accounting firms, KPMG. Through her six years of audit work, she was inspired by the power of technology innovation
and its potential to improve clinical research. Over the next 12 years, Dee Anna founded two companies focused on
clinical trial services, the first being acquired by Oracle and the second becoming a part of Sarah Cannon's research
group.
Guided by her faith, Dee Anna has always had a passion for helping those in need. In 2017, she was recognized by
Nashville-based Operation Andrew as a Rodgers Award recipient for her commitment to creating connections and
removing barriers within our faith communities. In 2013, she was named a Health Care Hero by the Nashville Business
Journal and also received the Heroes of Business Award from Lipscomb University. Dee Anna is a member of the
American Institute of Certified Public Accountants and American Society of Clinical Oncology. She serves on three boards
including Pepperdine's Board of Regents, the Nashville Health Care Council, and as Board Chair for the Nashville
Entrepreneur Center. She is also an active member of Ethos Church in Nashville, Tennessee.
---
2018 Recipient - Sara Young Jackson ('74)

"I believe the beauty of Pepperdine is not in this location and this incredible view of the Pacific Ocean, but the true beauty of Pepperdine is in the people who make up this community."
- Sara Young Jackson ('74)
Sara Young Jackson ('74) was the 2018 recipient of the Distinguished Alumni Award. She had the honor of speaking at Seaver Commencement on Saturday, April 28, 2018 to the Class of 2018 on Alumni Park. She shared her Pepperdine story and challenged the new graduates to "go out every day and do some good."
Jackson serves as senior vice chancellor at Pepperdine University, where she has the joy of promoting and advancing the University through major-gift fund raising. In this role, Sara both sits on the University Board of Regents, and acts as its liaison for the student life committee. She also manages the Seaver College Board of Visitors. Sara is passionate about mentoring younger women at Pepperdine in Christian faith. With her expertise in developing faith-filled leadership skills, she launched the Women in Leadership Institute, which is a career-development program for aspiring leaders sponsored by the Pepperdine Human Resources Department.
As the daughter of the third president of Pepperdine, M. Norvel Young, and his wife Helen, Sara's roots with Pepperdine run deep. Raised by parents committed to the cause of Christian higher education, she literally witnessed the transformation of George Pepperdine College, located in South Central Los Angeles, into a nationally ranked university—"The Malibu Miracle."
In 1979 Sara began her 30-plus-year career at Pepperdine as the assistant director of student life, and she soon was promoted to the director's position. Under the leadership of President David Davenport in the early 1980s, she was called on by Dr. Carolyn Vos Strache to work with student leaders to design and launch the Pepperdine Volunteer Center, which is a vibrant part of student life at the University. Later, with her background in marriage and family therapy, Sara was tapped by Dr. Dennis Lowe, professor in the Graduate School of Education and Psychology, to collaborate with him in creating what is now the University's Boone Center for the Family. The center's purpose is to strengthen the family through workshops and seminars provided to churches and church leaders as well as to Pepperdine students.
Sara Young Jackson earned her bachelor's degree in English from Pepperdine University and a master's degree from Fuller Theological Seminary in marriage and family counseling.
---
2017 Recipients - Natalie C. Hankins ('01) & Jared N. Hankins ('0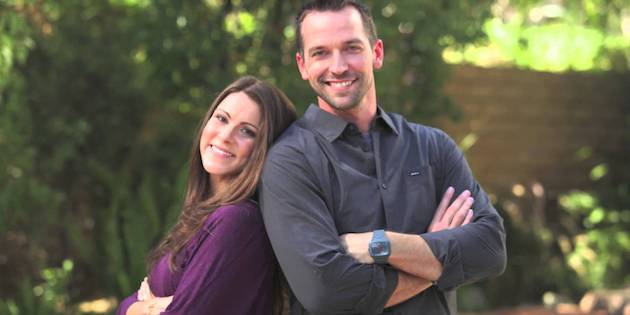 Natalie C. Hankins ('01) is a full-time (and overtime) mom of three, community volunteer, life-advice mentor, and college preparatory school board member from Little Rock, Arkansas. Mrs. Hankins spent her early professional career at the University of Arkansas for Medical Sciences in the clinical skills department and as an investigator of nonprofit organizations on behalf of a corporation. She also trained as a doula (a certified labor and birth coach) under the care of midwives.

Mrs. Hankins discovered early in her adult life that her greatest passion and calling was to work at home and to be present for her children while they were very young, striving to maintain a balanced home during the very formative season of life when children grow and develop quickly.

Although her family is always the first priority in her day, Mrs. Hankins also volunteers at her children's school, as well as local outreach programs. She serves with the Lessons for Life mentoring program at an urban middle school in Little Rock, meeting one-on-one with sixth-grade to eight-grade girls, encouraging them to make positive life choices and to create a vision for their future. Mrs. Hankins serves as a member on the Board of Trust of Little Rock Christian Academy.

Natalie Hankins received her bachelor of arts in religion from Seaver College in 2001.

Jared N. Hankins ('01) is a producer and director with Kombine Media, a multimedia production company with locations in Little Rock, Arkansas, and Burbank, California. With a rich background in directing various platforms of production, his primary responsibility at Kombine is to produce original content. He also fills the role of director for a variety of shoots for both promotional use and entertainment purposes and has worked on numerous award-winning ad campaigns. Mr. Hankins has worked in the media production industry for the last 13 years, working on projects of all sizes for a wide variety of clients.

Mr. Hankins' signature media accomplishment to date is creating an animated series that was the first of its kind, Iesodo, which focuses on the Gospel and on the life and person of Jesus. The series has been distributed and shown in several major retail outlets and by many entertainment production companies.

In addition to his work at Kombine, Mr. Hankins is also the founder of Rizon Media and the co-founder of Zaya Toonz, the production company behind Iesodo. He proudly notes that a majority of his companies' employees are Pepperdine alumni like himself.

Jared Hankins received his bachelor of arts in communication from Seaver College in 2001.