Worldly Waves Alumni Travel: Heidelberg 2016
This June, Pepperdine alumni returned to Heidelberg, Germany to revisit and celebrate the newly-renovated place that they once called home, Moore Haus. Alumni spent time in this enchanting town for a week and stayed either at the famed Hotel Zum Ritter St. Georg or in Moore Haus. Day one of the adventure began with enjoying a traditional German-style lunch at Gasthof Zum Roten Ochsen, one of Heidelberg's oldest student pubs.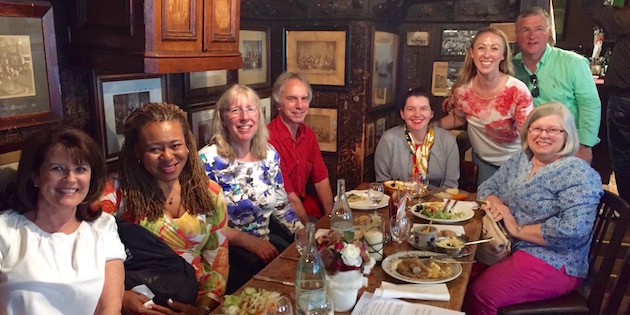 Then a local guide led the alumni on a walking tour of the "old city" and boat tour along the Neckar River. For dinner, all convened at Kulturbrauerei, one of Heidelberg's most popular brewhouses, where they served delicious German food. Day two took alumni outside of the city to explore the Pfalz region where they saw the grand Schwetzingen Palace, took a ride on a chairlift, enjoyed lunch overlooking a vineyard, walked around the charming winery town of Rietburg, and explored churches and shops in the town of Speyer.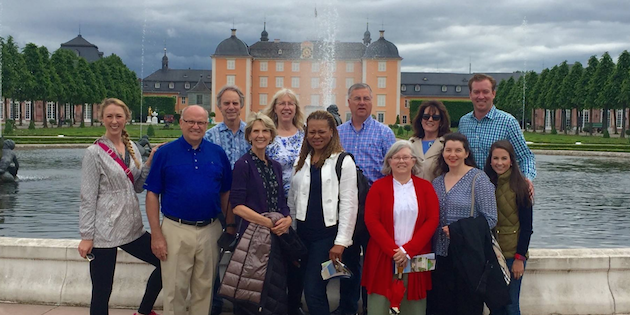 On day three, alumni enjoyed free time in the city and some hiked along the Philosopher's Way path across the river before making their way to the Moore Haus Celebration.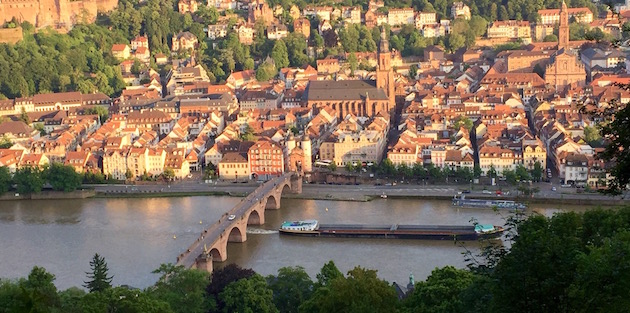 Pepperdine faculty, staff, alumni, and friends joined together to thank and dedicate special spaces to those who generously donated towards the massive renovation of Moore Haus. Students currently studying in Heidelberg gave tours of the house to all of the guests and showed them the new additions and special spaces that were kept intact. After the celebration, the alumni enjoyed dinner and a beautiful view of the city at The Molkenkur. On the last day in Heidelberg, alumni explored the Heidelberg Castle grounds during the day, enjoyed a delightful dinner at Restaurant Guldenen Schaf, and ended the evening by watching the annual Castle Illumination celebration that included an incredible fireworks show over the Neckar River.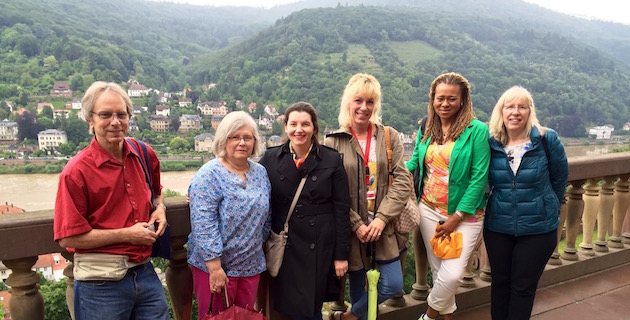 Want to go to Heidelberg with us in July 2017? Let us know HERE!