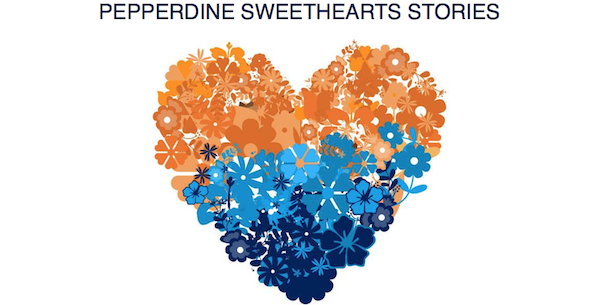 Pepperdine Sweethearts are married couples who both attended Pepperdine. These couples share special memories and experiences that connect them back to Pepperdine in a unique way.

We asked alumni to share how they met and here are their stories.
---
"Jose and I met while attending class at the original Pepperdine campus in Los Angeles in 1952 - in our Public Health and Hygiene class. At the time I worked part-time in the basement of the president's home, doing secretarial work for the professors. Jose worked part-time riding the lawn mower around campus. He spotted me through the lower window and came into the office to talk and ask for a date. I told him, 'No. I do not know you.' He responded with, 'How about making it a double-date to our club banquet?' I said, o.k., and my friend Penny said she would go with us and meet his friend. Great beginnings! Bill Stivers married us. Before we married Jose changed his course of study from being a dentist to being a Spanish-speaking minister in East Los Angeles. Bill Stivers was his/our mentor. Precious people!"
- Sonia Taylor (George Pepperdine College 1955)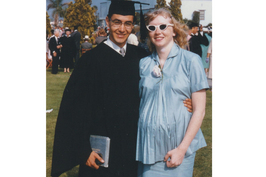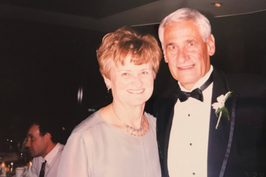 "Don Koontz, George Pepperdine College, 1958, and I were at Pepperdine 1957-58. Don was Skipper of Sub T's and I was a freshman Zeta. We had all meals together in the Dining Hall, pinned in December 1957, engaged March 1, 1958 and married August 28, 1958. Fabulous marriage for 62 years. 4 kids, 12 grandchildren and so much love."
- Kay Koontz (George Pepperdine College, 1958)
"We attended a Campus Ministry retreat at the end of my (Tammy's) freshman year. Jon says he noticed me during a hike. At the conclusion of the weekend, Jon asked me out to attend a ballet at Smother's Theater. I drove to Malibu (55 miles) every Sunday that summer to attend church with him at the University Church. Three years later, one month after I graduated, we were married."
- John and Tammy Ross ('86, '92)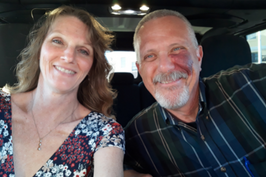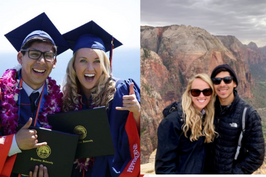 "We first met freshman year at a worship event on the beach, and Bri was captivated by Yash's incredible skills at guitar. We had classes every year together, but never had the opportunity to talk until our Virology class during Senior year. We both ended up running the Malibu Half Marathon together, and that was the beginning our friendship. A few weeks before we graduated, we started dating and we were long distance for over a year. But, over that year our love for one another's souls grew, and we ended up getting into the same medical school at Creighton University. Shortly after we got married, and that was the beginning of our forever together with many adventures, a lot of growth, and much love"
- Yash and Bri Pandey (2017)
"Chandra and I met in the Heidelberg house our sophomore year at Seaver. She was way out of my league, but Christ brought us together in that amazing house by the shloss. I figured out she loved the German pretzel bread but was not a morning person and these rolls went quick. Just woke up early and had a little bread basket by her bed each morning. She was dating her long time high school bf, but I did not let that stop me. We had a night during the Heidelberg Herbst fall festival where the entire city was out and about. Massive DJ and band playing to a sea of bouncing folks. I was caught up in the moment and climbed up on the speaker next to the stage to dance with abandon. Seemed like I finally caught her eye and the rest is history. We dated while we finished undergrad and she went to Pepp Law School, then 7 years after that fateful Heidelberg night we got married in the Pepp chapel and will celebrate our 20th next year! PTL!"
- Adam Melton ('99) and Chandra Duistermars Melton ('99, JD '03)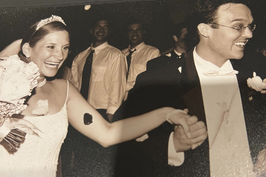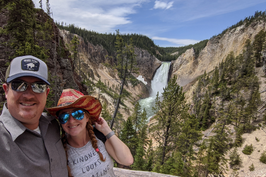 "We met on the third day of freshman orientation - right in front of the movie theatre on the Third Street Promenade in Santa Monica. Since that moment - we've never really been apart. More than 20 years later, we are still sweethearts, with four children and a wonderful family!"
- Michael and Delite Travis (2003)
"In our junior year, we met at a social event before summer break, kept in contact over the summer, and met up in Germany for a road trip. When the fall semester started up, we started dating. Before the end of our senior year we were engaged. 20 years ago in October, we got married."
-Pooja Lalchandani and Jan Weller ('01)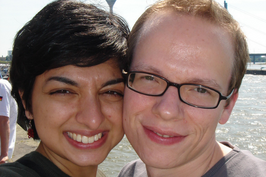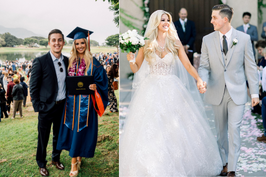 "In August of 2016, following a year of study abroad in Europe, Brandt returned to Pepperdine University's Malibu campus ready for his junior year. Meanwhile, Brooke was returning from a summer marketing internship in New York City, also ready to begin her junior year at Pepperdine. Brooke was certain she was not going to be focused on boys, but instead on making friends and completing her Integrated Marketing degree. Little did she know that the very moment she arrived at Pepperdine, she would be greeted by a helpful and handsome young man. Brandt had heard that Brooke was soon to arrive, and wasted no time clearing his schedule to help Brooke unload her car and get settled in! ;) They chatted, and Brandt knowing little about her, asked her to go for a run on the beach in Malibu. Brooke was caught off guard because her least favorite activity, by far, was running! However, she wanted to get to know him and said yes anyways. The following morning they went on their run and Brooke had such a good time that she decided running wasn't so bad, or maybe it was just the company ;)
Brandt was smitten and spent every moment he could getting to know Brooke. They quickly fell for each other and began spending all of their time together. Without hesitation, Brandt asked Brooke to be his girlfriend a few weeks later :). Brandt and Brooke spent countless hours during their two years at Pepperdine, studying in the library, taking in the views from campus, and enjoying the beaches of Malibu together. Their relationship grew and they were deeply in love. On the morning of September 22, 2018, Brandt arrived to pick up Brooke from her home, knowing this was going to be one of the biggest days of his life. Brooke, knowing they were celebrating her birthday, was all dressed up and excited for the day. They drove straight to Pepperdine and Brooke began to realize this was no ordinary day! Brandt took her to the very spot they met at Pepperdine and presented her with a beautifully written and special card about how meaningful their meeting was and how it changed their lives for the best. (AWWW so cute). Next was the place at Pepperdine they had first talked for about 8 hours straight, getting to know so much about each other. They then went to Cheesecake Factory in Santa Monica where they had their first date, the Santa Monica Pier where they first kissed, and last but DEFINITELY NOT least, was Jamba Juice where Brandt confessed his love for Brooke for the first time. What a magical place Jamba Juice really is! lol! But really, it was super adorable! :) At each of these special places, Brandt continued to give Brooke amazing cards about their relationship and his love for her. Finally, Brandt took Brooke to the beach in Malibu where he got down on one knee, pulled out the most gorgeous ring, and as his eyes filled with joyful tears he asked her the most important question he will ever ask - "Will you marry me?" She of course said yes without hesitation as her dream of being with him forever became a reality.
Brooke and Brandt are so in love and feel extremely blessed that God has chosen them for each other. They have now been happily married for almost three years."
-Brooke and Brandt Misik ('19, '18)
"We met at a campus ministries event at Zuma beach in 2004. What started as a friendship grew into love and we've now been married for ten years! We have two little girls (future waves) and we are so grateful for our time together at Pepperdine."
- Brad and Sonah Stevenson (2008)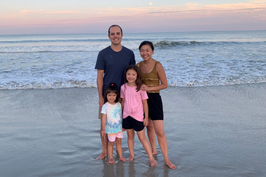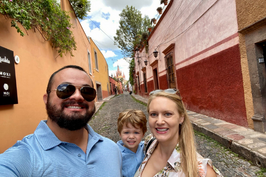 We met in alpha lounge while I was studying for a general chemistry test. I changed my major from business to biochemistry to spend more time with her. We were married at the Chapel in 2008 and had our reception at the executive center on campus.
- Dr. Ornelas (2005)
"We first met in 1981 as student employees of the SMS (Student Maintenance Service) on campus. After that we would run into each other around campus and began studying together. We enjoyed attending the dances, on campus movies, and being with our group of mutual friends. We continued to date after we graduated (Class of 1986), and got married in 1988. We have raised two boys, and now enjoy being with them with their families. Our years at Pepperdine gave us many wonderful memories that we still reflect on and will always be grateful for."

- S. John and Kathy Joy (1986)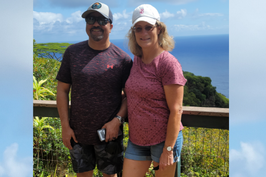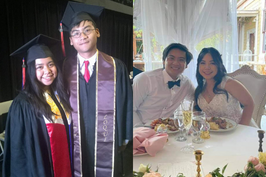 "When their friends convinced them to join Songfest, a unique Pepperdine tradition where students of every kind join together in groups, each of which presents a 12-minutes-long show that features singing, dancing, creative sets, costumes, and a completely original script. Winona noticed Russell at one of their practices and came up to introduce herself. They learned their moms were from neighboring islands in the Philippines which was pretty unusual considering there are over 6,000! They each thought the other was nice and became friends on Facebook but they didn't speak to each other much after that for the next year and a half. Russell was busy working part-time and studying for his biology degree. Meanwhile, Winona was involved with several extra-curricular groups and her degree in International Studies."
-Russell Baetiong and Winona Garcia (2015)
"We met in our first year seminar, Becoming a Physician. We became good friends and hung out frequently until junior year when we started to get the feeling we might be becoming more than friends! Between both of us studying abroad in different programs during the summer, we were able to see each other for a few days and made our relationship official! Zach proposed seven months later during our final semester at Pepperdine." :)
- Sydney and Zach Nelson (2017)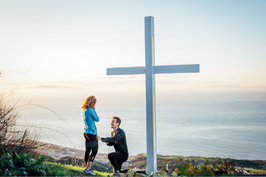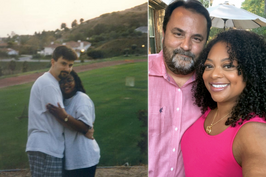 "So I was living in the Towers my junior year, school had just started in September 1995 and I was chilling on the "ntalk" forum (hey, it WAS 1995!) and I get a ping from someone I don't know - a girl named Aisha Raj. We start chatting and she tells me she's a freshman, living in the Alpha dorm, and was on her roommate's laptop to try to meet people at Pepperdine. I asked her out of curiosity "why did you pick me out of this list?", she responded "I liked your name".
We met up that night for Thursday Night Movie at Elkins. We quickly became close and since she was from Texas, it gave me a chance to show her Los Angeles - my hometown. And over the course of two months, we started hanging out more and more. And by Thanksgiving, we were dating.
Our relationship survived Aisha's semester away in the Florence program the next year, and we knew this was something special. I graduated in 1997, and during Aisha's senior year, in 1998, on the beach at Point Dume...I asked her to marry me.
We moved to Houston, Texas in 1999 after she graduated so she could pursue studies at Rice University, and 23 years later, we live here outside of Houston; 22 years married with three daughters: Camille, 19; Norah, 15; and Natalie, 11. Our oldest Camille is in college now, getting her general ed courses out of the way in preparation to attend UCLA Film School next year. Every day I wake up blessed to have had this beautiful woman as my wife for the last two decades. And all because..."she liked my name"!"
- Sean Martin ('97)
"We met at the very beginning of our freshman year on lower dorm road. Grant was headed for Chipotle after a night class and I was heading back to my dorm. We were introduced and I couldn't really make out his face in the dark, but I immediately took a liking to him since he was (and still is) so friendly. Grant, being the friendly guy he is, began peppering me with questions every time he saw me after that. If you know him, you know that's what he likes to do with just about everyone. Normally I'm not much of a conversationalist (especially compared to Grant), but I was curious about him, and we built a strong friendship that lasted for 2 years before we began dating our junior year at Pepperdine. A year after we graduated, we got married. We'll celebrate 5 years of marriage this year."
- Hunter Lacey (2016)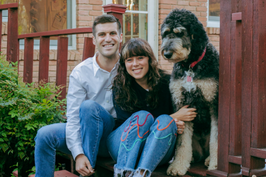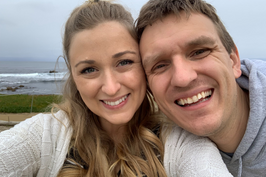 "The last seats open in Dr. Highfield's Christian Faith class were next to each other... after bonding over the difficulty of navigating the CCB stairs on crutches we've been inseparable ever since!"

- Amanda & Tyler Jaynes (2011)
"We met at Something's Fishy, a sushi restaurant that used to be at Topanga Canyon & PCH. She moved from N.Y. to attend Pepperdine and decided to stay. I'm from Malibu and we met on June 14, 2000 - but not through school.
During the decade before we met; We both went to the Pepperdine Malibu campus, although different years and different departments - she went to the Grad School of Psychology and me, Seaver undergrad.
We lived on the same large block in Malibu Park area at the same time where she would often jog by my house. I knew her cousin who gave me one of my first jobs at Rainbow Grocery near the Malibu Pier, well before I ever met her. And I met her sister before I ever met her too. Neither of them ever said anything to me about her. She was good friends with my little brothers' girlfriend who invited her to the restaurant that first night. She told her "you might like his brother". When I walked in and saw her, I took the seat closest to her. She was talking to the waitress. It seemed like forever before she was done. The first thing she asked me was where I lived. I answered Topanga. She said "oh, I used to live there" and loosely described it. I said "# 357?". She said yes, how did you know?". I said, I used to live there. It turns out we both did about two years apart. We were married one year and three weeks after that night. My little brother ended up marrying that same girlfriend who brought her along one year after us. They are still among eachothers' best friends. And we're still very much married!!!
We both visited that same Topanga house years after we were married. There was a little red-coral-carved Buddha statue that stood atop the stove that was there when I lived there too. He ended up in my pocket and I still have it. I often present to my friends this quandry, I say this little Buddha knew me before I knew my wife and knew my wife before I knew her, how is this possible!? He's my good luck Buddha still."
- Tim Elkins ('89)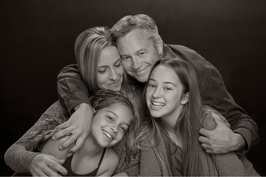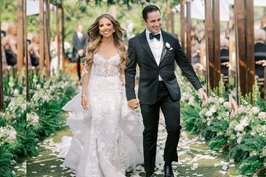 Olivia :
"We officially met on August 28th, 2019 when Clark slid into my Instagram DMs. I would say that is "how" we met, but I am led to believe in a much bigger "how." To me, our "how" is only described through the intricate prayers we separately prayed throughout our lives being heard by a great and gracious God. Our "how" is His listening ear and mighty hand that shaped, molded and crafted our hearts throughout 25 & 28 years, knowing all along that the hills and valleys we faced before we met was "how" our hearts would be prepared to find one another in His perfect, ripened timing."
Clark :
"Liv and I met via one of her best friends, Halley. Halley's dad was a Pepperdine alum and an American hero whose actions on board Flight 93 on the morning of September 11th, 2001 saved Clark's life and the lives of his parents, sister, and grandparents as well as the lives of the hundreds who were inside the White House on that fateful morning. Fast forward to Clark's senior year — Halley and Olivia's freshman year at Pepperdine. Halley spoke at a 9/11 Memorial service at Pepperdine and after the speech, Clark went up to Halley to introduce himself and make the 9/11 connection. From then on, Clark and Halley were good friends and stayed in touch when Clark moved back to Newport following his graduation. In July of 2019, Halley let Clark know that she was going to be in Newport Beach and he wanted to catch up with her. They went to dinner and during a long conversation, Halley asked if Clark was dating anyone and Clark said no. She immediately told Clark that he should reach out to her best friend, Olivia. Clark knew who Olivia was from his senior year at Pepperdine. At the same time, Clark had started going out to Phoenix every week for work and messaged Liv that he would be out soon, and he would love to take her to dinner. They met up a few weeks later in Scottsdale for dinner and the rest is history!"

- Clark and Olivia Cashion ('15, '18)
"On a random Tuesday night during their first year at Pepperdine, two of Camila's roommates convinced her to go out to a friend's birthday party. For Camila, this was a big no-no for her freshman year self. Going out on a Tuesday night when homework still had to get done and there was work early the next day?! Never! But, as it turns out, her roommates were pretty convincing and so she hesitantly accepted the invitation. Upon arrival, she realized the handsome guy she'd seen around campus was also there. At some point, he sparked conversation and it lasted throughout the rest of the event. A few weeks later, they went on their very first date to "The Sage Room" (if you know, you know), and the rest is history. "
-Juliano and Camila Bonavia (2015)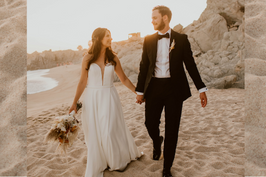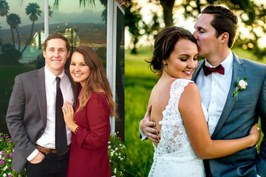 "Morgan and I met freshman year in the Pepperdine bookstore. We started dating at the end of sophomore year when our social circles brought us together (her in Kappa Alpha Theta and me in Psi Upsilon). I quickly knew she was the one for me. We were married in May 2017 and have since welcomed 2 baby boys into our family!"
-Matt Huckaby (2016)
"I was a transfer student and John had just returned from studying abroad, so we were both new on the Seaver campus. I had a stuck mailbox and John kindly unlocked it for me. We didn't exchange names, but I called my mom on my walk back to the dorms and said, "mom, I saw this guy and I think I'm going to end up marrying him." We met again at University Ministries and have been inseparable ever since. How blessed we are to share the last 18 years together!"

-Savannah Mudgett ('06)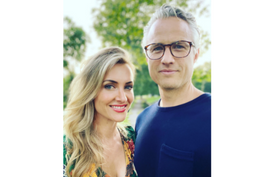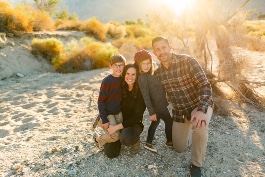 "My best friend was working at One Stop at Pepperdine and Kelly was a student worker in the department. She was also roommates with a friend of mine from my church growing up. We hung out often in groups from Campus Ministry going to events and just hanging out. I finally mustered the courage to ask her out on our first official date over A.I.M. to a Dodger baseball game, I knew she was a big Dodger fan. She didn't realize it was a date until she started asking friends of ours what time we were all meeting up, I guess I left out one minor detail.
Thankfully she stuck with it and we've been together ever since. We were married in 2007 and went to an Angels vs Dodgers game the day after our wedding. We now have a couple of future waves who love the Orange and Blue, Ayo Waves!"
-Ryan Loftis ('06)
---
"We initially met in the Seaver apartments when Tracey first arrived at Pepperdine to join Won By One and Kevin was on campus for a few days before heading over to Heidelberg for the semester. We the "re-met" when Kevin returned from Heidelberg the next semester and we had a Marketing class together. We had both graduated from neighboring high schools in Edmond, Oklahoma and had mutual friends, but didn't actually get to know each other until that Pepperdine Marketing class in the spring of 1997. Our relationship moved from friends to more serious on a cross-country drive from Malibu back home to Oklahoma that summer, and then we dated our junior and senior years and were engaged watching the Waves of Malibu at Point Dume in March 1999. Pics and video link to the proposal below!
Celebrated 21 years of marriage (with our 3 kids) earlier this month with a sunset toast in Newport Beach. Happy to share a current video of us talking about our Pep memories if of interest too! Go Waves."
-Kevin Clem ('99)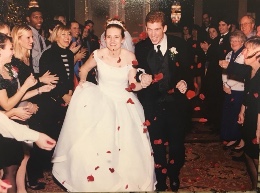 ---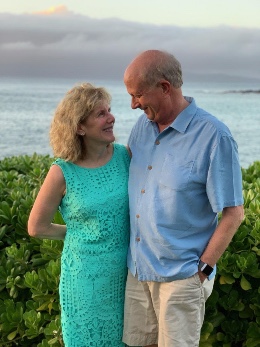 "In June of 1978, I attended a Pepperdine play "Cinderella" held in The Café. That night I watched the star of the performance Tarianne Gottelli and made it a point to talk to her after the play. Two years latter, I truly married Cinderella."
-Guy Cotton ('78)
---
"Tracy and I have been married for 14 years and the best part is when we were at Pepperdine together, she wouldn't go on a date with me. We knew each other, had mutual friends...heck, she even dated my roommate....but she wouldn't go out with me.
When Tracy graduated in 1992 and I in 1993, we saw each other once or twice the next year, but always for fleeting moments. She moved back to Northern California in the mid '90's and I would visit friends in the area and always wonder what happened to her and where she was. I never acted on my impulses to find her because I was traveling and playing basketball professionally in Australia and I knew I wasn't ready for a relationship.
On April 30, 2005 - 11 years later - our fates changed forever and our lives finally came together. While in Las Vegas, I was literally walking into the Treasure Island hotel when Tracy and I nearly ran into each other. When you hear the saying "timing is everything", our story is the epitome of that saying. Tracy was in town with friends and I was in town for a basketball tournament when our lives changed. I was shocked to see her standing in front of me, but not shocked enough to see that she didn't have a wedding ring on....we talked and did the normal stuff after not seeing each other for so many years and it was great to see her. After a few minutes we went on our way without exchanging phone #'s or email addresses....nothing.
Thank goodness for the Pepperdine alumni website! After doing some research and finding her info through the alumni association I was able to find her email address. Emailing back and forth for a few weeks led to phone calls. Weeks of phone calls led to me visiting Tracy in June 2005 for what was supposed to be a long weekend, but it actually became a long week. It was over for me and I knew I was going to marry this woman!
I moved to Northern California in the fall of 2005 to be closer to her. We got engaged in November, 2005 and got married on April 8, 2006. After not seeing each other in 11 years, we were able to reconnect, be engaged and get married in less than one year. When you know, you know!
We now have two growing boys who complete our family and a love story I am proud to tell anyone. Not a day goes by I don't think about that chance meeting in Las Vegas and how much better my life is because of Tracy. And not a day goes by when I don't think about where it all began....#pepperdinelovestory!"
-Byron Jenson ('93)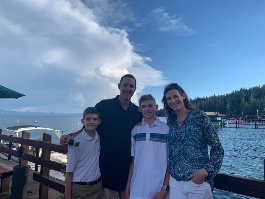 ---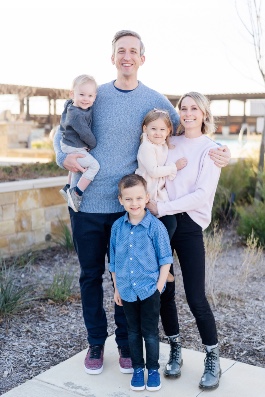 "My older sister Erin Bay Carroll (Class of 2009) was excited for me to meet her good friend Pat when I started at Pepperdine. She teased that we'd be a great match, but as a younger sibling, I of course laughed it off and wasn't interested. Pat was on the volleyball team, and I on the soccer team, so athletic functions led us to meet a few times.
After an away trip with the soccer team, the 2007 Malibu wildfire had come and prevented us from returning to campus safely. Pat offered up his MCA apartment, so my sister and I would have a safe place to stay until the fire was under control. Pat and I instantly clicked as friends, and began dating soon after. We were married in 2011, and currently live in Texas with our 3 children."
-Casey Powers ('11)
---
"We are Pepperdine Sweethearts who have been married for almost FIFTEEN YEARS, and we have THREE TINY HUMANS! We met at Pepperdine in 2003 and were friends for a year. We were totally not interested in each other AT ALL until a dirt bike riding trip changed everything. For our first date, Jon took Dana to dinner at Applebees and a movie (so fancy) all the way in this city called Westlake Village. Jon asked Dana to be his girlfriend that night under the theme tower, and word of our relationship traveled via "the Peppervine" and AOL Instant Messenger all the way to Heidelberg within 24 hours. A few weeks later, we had our first kiss right before 1am in Dana's dorm room, where she was the RA in a freshman hall! We had to run downstairs at 1am so we didn't break the rules!
Jon graduated in 2005 and got a job at Pepperdine as he wanted to stay close by because Dana still had a year to go. We had dinner together most nights in Dana's Lovernich apartment. Dana's roommates loved that! Honestly though, he did all the dishes for the apartment. In 2006, Dana graduated in April, finished her teaching credential in May, and we got married in June! We got our first apartment in the same city as our first date, and now we own a home here in Westlake Village with our beagle and three kids. Jon continues to work at Pepperdine, Dana works for LVUSD right nearby, and we are so grateful for the role Pepperdine played in our love story."
-Dana Weber ('06)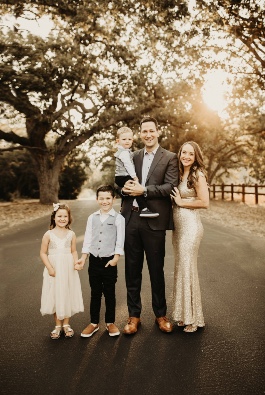 ---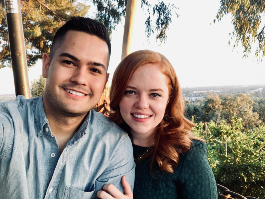 "Meredith and I first met at an NSO event on Zuma Beach and became great friends. Meredith went on to study abroad in Heidelberg during her fall semester sophomore year. During that time, we didn't keep in touch, however she returned to Malibu for her spring semester, and we continued our friendship. My feeling for her began to grow into something more during this period of time. We began to become inseparable.
From movie nights, to study dates, coffee chats and KBBQ runs, I began to notice her caring heart, unwavering friendship and beautiful red hair. One night, on the famous DTR bench, we reflected on our friendship over the years and talked about our plans after college. It was during this conversation where I wondered if we could take our friendship to the next level. During our junior year, on Valentine's Day, I finally got the courage to ask if she was interested in dating. I asked her at Heroes Garden, and she said yes! We said "I do" in 2015, and the rest of our story is history in the making!"
-Jonathan Lancaster ('14)
---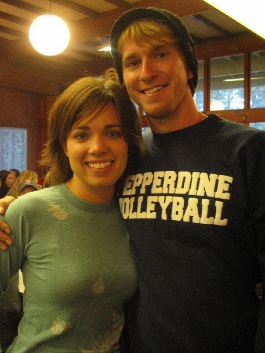 "We met for the first time in front of the rock, on assignment to paint it for Youthfest, Thanksgiving weekend of Josh's freshman year (2003). Both of us were involved in campus ministry and went on a lot of non-dates or group events. It wasn't until we spent a summer in Florence, studying art at SACI, that we really even considered the other as a prospect. July 14, 2005, our group had taken a trip to Rome, toured all over the city all day and found ourselves in front of the Trevi Fountain around dusk. It was packed with hundreds of mid-summer tourists. Throughout that day we had remarked with our friends how romantic Italy was and how it was a shame we didn't have anyone to share it with.
As a joke, Josh decided to get down on one knee, in front of the fountain, and propose to me. We laughed and hugged in exaggerated jest, but apparently more people had heard than we thought. Before we let go from the hug, the entire square was in thunderous applause and whoops, congratulating our "engagement". Afraid to disappoint the crowd, each of us decided that we would need to kiss, to make it look real, and explain later (that was our first kiss). We remained good friends and often laughed about our fake engagement. Back in Malibu, we'd meet up at chapel on Sunday nights, have long talks about life up at Hero's Garden and hang out in the studios of the art department. But we didn't even start dating till the following summer, after Hilary graduated. We got engaged, for real, in front of Bridal Veil Falls in Yosemite Valley, on July 14, 2008, exactly 3 years after that silly fake proposal in Rome. We've been happily married for 11.5 years now." - Hillary Dildine ('06)
---
"We both worked at the Pepperdine Volunteer Center. We had office hours at similar times and would often see each other in passing. Jorge tried to make some moves, but Ashley wasn't picking up what he was tossing down. That year came and went, but the following year they were both chosen to be members of the PVC Executive Board. The first day in their orientation, they were paired up to work together on a project.
Every day after work, Jorge would walk with Ashley from the PVC to Lovernich, awaiting the opportunity to be invited inside to hang out. That day came when Ashley invited Jorge to help her make cupcakes, but first she needed a ride to Ralph's. They went and got all the ingredients needed, but realized they had forgotten to get measuring cups and Ashley's were all in storage. Ashley confidently said they could just eyeball it, which resulted in the most horrible cupcakes they both had ever tasted. Jorge, still trying to impress Ashley, pretended like they were delicious and ate a few. Jorge and Ashley ended up spending most evenings after work together for the rest of the week making dinner, hanging out with friends, and talking in Heroes' Garden.
Jorge finally worked up the courage to ask Ashley if she wanted to officially start dating in Heroes' Garden and the rest is history. They graduated from Pepperdine in 2015, got engaged and married in 2016, bought a puppy in 2017, and welcomed a baby boy in 2019 (who is already committed to Pepperdine)."
-Ashley Bojorquez ('15)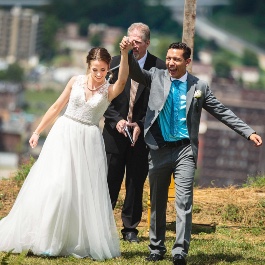 ---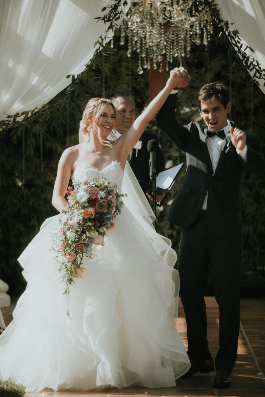 "Gui was the captain of the tennis team while Tori was the captain of the track team and on the dive team as well. They met hanging around with other athletes in the cafeteria. They started dating Junior year and were together 3 years before they got married May 12, 2019. Now, they have been together for over 5 years and live in Dallas, Texas."
-Victoria (Tori) Hadlich ('17)
---
"Zach and I started dating freshman year after being paired as lab partners (thanks Dr. Fritsch) our first semester of General Chemistry. We later turned out to be next-dorm neighbors in Knott and Eaton. We've been together since and both graduated from medical school last year.
We're now resident physicians in psychiatry and anesthesiology at the University of Virginia! Pepperdine will always be our favorite place."
-Kristen Coffman ('16)
---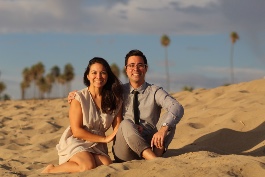 "Phil and I met on the first day of freshman orientation, in Firestone with other Biology majors. He was so cute, but without any of the same classes, we didn't see each other much after that. I guess I made the first move a few weeks later when someone was going around asking to switch Chemistry lab sections. When I found out that Phil was already in that section, I decided to switch in. Somehow I got in his lab group, and we discovered a mutual attraction, intellect, and love of games.
We've had chemistry ever since! We dated all four years at Pepperdine, and got engaged our senior year. We married two years later on Westward Beach in Malibu. It's been about 17 years since we first met as freshmen. But two kids, two dogs, and one pandemic later, we're still Pepperdine sweethearts."
-Celeste Johnson ('07)
---
"Khalil and I served on the same team as student leaders in Housing & Residence Life in 2015. I was in my first year of graduate school at the Caruso School of Law, and he was in his last year at Seaver College. This time of working together taught us the true importance of purpose, service, and leadership. After he graduated, he asked me on our first official date, and the rest is history.
We were engaged in January of 2019 and planned to have our wedding in June 2020, but the celebration was postponed due to COVID-19. We still made it official at a courthouse on June 5th, 2020. We are both so grateful to Pepperdine and God for giving us each other."
-Stacey Lee Gobir ('15)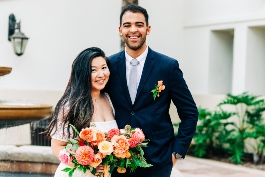 ---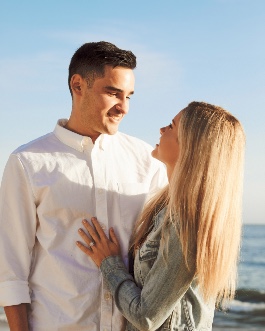 "We met as friends in 2016 at a Pepperdine event. In April of 2017 (shortly before graduation), we started dating. Fast forward to 2021, we are engaged to be married and could not be happier.
Pepperdine holds such a special place in our hearts. We are so lucky!"
-Jessica Alfonso ('17)
---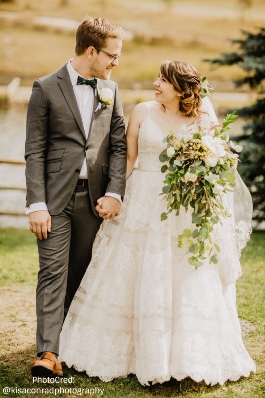 "We met at a Pepperdine send-off picnic in the summer before starting at Pepperdine in 2008 where Sarah instantly knew Kevin was the 'one'. Kevin was oblivious. After Sarah told herself she was clearly delusional (after all, who really knows after meeting the person once?), we started at Pepperdine together as technical theatre majors and proceeded to spend A LOT of time together.
After three years of countless classes, rehearsals, pints of ice cream, studying abroad together and many late night study sessions (in which Kevin did his best to teach Sarah the French language and Sarah proofread most of his papers) we were best friends. Our senior year, Kevin looked at Sarah and said, 'Hey wait, I'm in love with you!' and well, Sarah was still in love with him! We've been together since. Kevin proposed at the same park where we met at that send off Picnic, got married in 2018 and we are living happily ever after."
---
"I actually saw him [Nathan St. Cyr ('95)] the very first day I stepped foot on campus. I was unloading all my belongings from my truck as Nate was walking down dorm row. He waved and said "Hi". One day, I was looking for one of my other friends, and passed by his open door and said "Hi." We started chatting, and I noticed his football jersey hanging on the wall, with the"St. Cyr" side facing out. I said, "Wow! Awesome last name!"

"Be careful, I might just have to marry you for it!", he responded. I think I had literally said maybe five words to him before this encounter and I remember feeling like something shifted. I can't really explain it, and don't want to sound too eccentric or "universe-y" but I truly felt an unusual connection from that very first moment.

Nature stepped in and brought heavy rains and mudslides, which led to closing school for a week. I, being from Maui, and he from Minnesota, were relegated to the dorms, while many of students went home. We had a chance to really spend time together and get to know each other, and the rest is history."
- Tia Anderson St. Cyr ('95)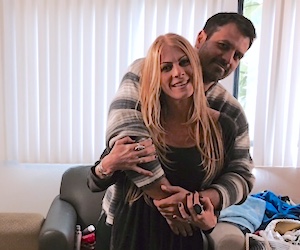 ---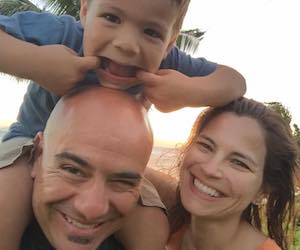 "My decision to attend Pepperdine was one of the best of my life. I got a great education, made enduring friendships, had amazing life experiences and met my wife [Dawn Asis ('97)] in my senior year. I'm blessed with so much and know God was looking out for me when I prayed about where I should continue my education. Roll Waves!"
- Christian Asis ('95)
---
"Daniel and I met our first week at Pepperdine at a little event you may know called "My Tie". We bonded over strawberry smoothies and President Benton's band playing "The Middle" by Jimmy Eat World. We dated all four years of college, which included a lot of travel and Skyping; we both studied abroad in different international programs our sophomore year (me in Lausanne, him in Heidelberg), plus Daniel's family lived in Japan and he went back every summer and Christmas break. We decided we wanted to stop the time zone calculating once and for all, and got engaged our last week of college on the Santa Monica Pier, where we had one of our first dates. We have been married and living in Santa Monica for almost 5 years."
- Shannon Clark ('11)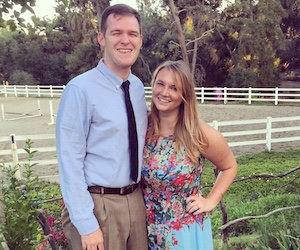 ---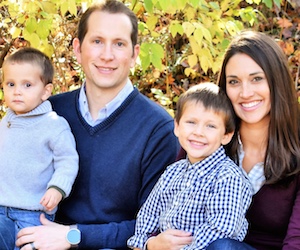 "I loved my time at Pepperdine! My husband [Chris Geiger ('06)] was a Sigma Chi and I was a Delta Gamma. Our fraternity and sorority did many things together. We had many mutual friends which led to us meeting each other. We started dating in 2004, my sophomore year and his junior year. We got married in 2008 and now have two wonderful little boys. Our Pepperdine years are some of my most memorable! We hope one day our boys will get to experience Pepperdine too!"
- Shannon Geiger ('06)
---
"Brian and I started dating my freshman/his sophomore year at Seaver. We then learned from our families that we were the third generation of Himes and Dilbecks to attend Pepperdine together. After two generations of unrequited love before us, we finally got our families together. Our first date was on Valentine's Day. Celebrating our 16th Valentine's together today!"
- Erin Dilbeck Himes ('04)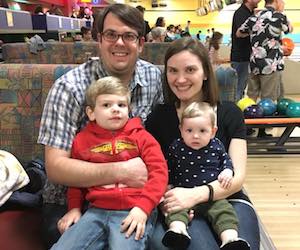 ---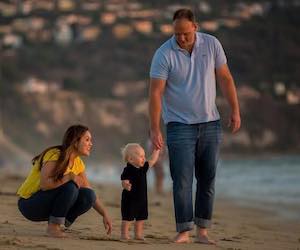 "I met Luke Love ('00) during RLO training; he was a head RA and I was an SA. We started dating just before he graduated and just before I left for Florence for the summer. He sent me real love letters while I was there! We married at Malibu Pres in 2002, went to grad school together, and now we have a future Wave!"
- Jill Winquist Love ('02)
---
"I guess Lovernich is an appropriate name because that's where we first met. Mutual friends drew us together, but the proximity of our apartments made it easy to get to know each other (even though Brittany wasn't looking for a relationship.) Persistance, however, is key and a stubbornly confident Alex managed to win over a curiously reluctant Brittany with a little humor, charm, and a lot of text messages."
- Alex Skinner ('09)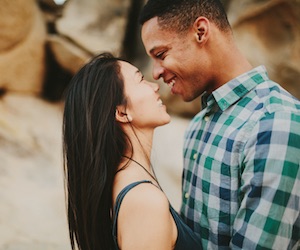 ---