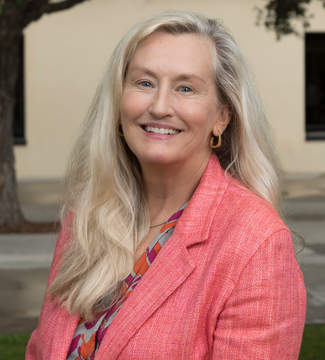 Yvette Marie Gellis
Visiting Assistant Professor of Art
Fine Arts
, Seaver College
TAC 160
Biography
American artist Yvette Gellis (MFA 08 Claremont Graduate University) Born and raised in the Chicago area, the vast open terrain in contrast to the urban sprawl set up structures for her painting that echo or reiterate the impermanent and mutable states depicted in her work. Or put another way, her painting is not simply static, an illusion or picture of an event, but allows for participation in the event itself. While ever conscious of historical precedents, she strives to expand upon the boundaries of painting.
Ms. Gellis has exhibited nationally and internationally. Her current project is a public art project for the City of Santa Monica, a 450 foot mural across the entire beach front of the Annenberg Community Beach House. Other notable projects include: The Pasadena Museum of California Art / The Landesgalerie Museum for Modern and Contemporary Art, with Brunnhofer Galerie, Linz, Austria / Villenaux La Grande, St. Jacques Eglise, Dival, France / Soulangh Cultural Park and Museum, Tainan / The East-Gate Museum, Cao Shan Dong Men Art Museum, Yangmingshan, Taipei, Taiwan / The Torrance Art Museum, California / Los Angeles International Airport / Fellows of Contemporary Art, LA / West Art Gallery, California State University, Northridge, CA / Cerritos College Art Gallery, CA / The 18th Street Arts Center, Santa Monica and ALSO, Currently is a solo exhibition at LA Louver Gallery in Venice, LA California.
Among her many reviews, most notable are; The San Francisco Chronicle, The Los Angeles Times, The Huffington Post Arts, Square Cylinder, Art in America Magazine, LA Weekly, Art LTD, Art & Cake, Artillery Magazine, Hyperallergic, Taipei Times, ART Week LA and Art Scene LA.
Ms. Gellis has been awarded artist residencies with exhibitions in Taiwan, France, Austria, Arizona, and the 18th Street Arts Center, Santa Monica. Her work is included in numerous private and public collections.
Education
MFA, Claremont Graduate University, 2008
Courses
ART 103.01
ART 103.02
ART 368.01
ART 368.02
Links