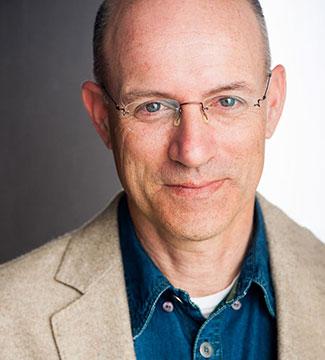 Scott Allen Smith
Visiting Assistant Professor of Theatre
Fine Arts Division
, Seaver College
MB 311
Biography
Scott Alan Smith is a Visiting Assistant Professor of Theatre at Pepperdine University where he directs and teaches intro and upper level courses in acting, auditioning and theatre research. He holds an MFA in Acting from the prestigious American Conservatory Theatre, renowned for its classical actor training. He serves as the Associate Artistic Director of the award-winning Road Theatre Company and has been the Festival Director of the theater's annual Summer Playwrights Festival (the largest new play staged reading series in the nation) since it began in 2010. At The Road he has directed the critical hit Melissa Arctic by Craig Wright (LA Times Critic's Pick), Sovereign Body (world premiere), That Good Night (world premiere and Ovation Recommended) and Lady by Craig Wright (4 Ovation nominations and 5 LA Weekly Award nominations with 2 wins) Scott also directed New York Mets (ADA nominated) and So Nice to See You (1 Dramalogue award), and The Petoskey Stones. At Pepperdine he has directed Almost, Maine, These Shining Lives, Three Days of Rain, Bus Stop, Proof (with Michael O'Neill), The Roads to Home. Other directing credits include: Bus Stop (at Spokane's Interplayers Theater - People's Choice Award), Tabak (The Met), Lynette at 3AM, Mr. Happiness, A Midsummer Night's Dream, and Elizabeth Sampson's play Bringin' Home the Girl. He has assistant-directed Mother Courage, Light (Theater@Boston Court ) and True West (Deaf West Theater).
Scott is co-author along with Adam Paul of King of the Moon which ran Off-Off Broadway, in Los Angeles at the Groundlings Theater and HBO Workspace. He co-wrote and produced the film version which and was made for FOX Searchlab and premiered at the 2004 Tribeca Film Festival. He directed Ed Harris for the L.A. Philharmonic's 2005 Season Opening Gala at Disney Hall, and Heart...Beat for the Boston Court's Music at the Court series. As an Associate Artist at the New American Theatre he directed The Adding Machine. Scott's lengthy acting career includes The Dinosaur Within (Theatre@Boston Court - Stage Scene L.A. Award), Apollo (Taper Too), Richard III (with Alfred Molina), King of the Moon, Kindertransport, Detachments, The Memorandum, The Water Engine, A Midsummer Night's Dream, and The Rose Tattoo. Scott has also appeared regionally at the Studio Theater, Scena and the Source Theater, as well as in New York at the Present Company where his two-man show, King of the Moon, ran to sold-out houses.
His over 100 appearances in television and film include playing Kate Walsh's therapist on 'Private Practice' appearing in 21 episodes. Other TV credits include the upcoming 'The Catch', 'Scorpion', 'Supergirl', 'American Horror Story', 'Switched at Birth', 'Scandal', 'The Fosters', 'State of Affairs' 'Revenge' 'Newsroom' (with Jeff Daniels), 'Rizzoli and Isles', 'Murder in the First', 'Hung', 'CSI: Miami', 'CSI:NY', 'CSI', 'Medium', 'NCIS', 'NCIS:LA', 'Cold Case', 'Without a Trace', 'Next', 'Rules of Engagement', 'Bones', 'Three Rivers', 'True Blood', 'House', 'Chuck', 'The Closer', 'Veronica Mars', 'Big Love', 'Entourage', 'Justice', 'Philly' (recurring), 'NYPD: Blue', 'Boston Legal', 'Six Feet Under', '24', 'JAG', 'Alias', a recurring role as Dr. Jack Gannon on 'The Young and the Restless', and others. Scott's film credits include "A Matter of Faith", "The Curse of Sleeping Beauty", "Stargate", "Mousehunt", "D.C.9/11", "Magnolia", "Déjà Vu", "Bewitched", "The Ring", "X-Files: The Movie", and "Bounce". He is also featured in the documentary, "No Net" about making intimate theater in Los Angeles. Scott trained at Arena Stage and the Studio Theater before earning his MFA from the American Conservatory Theater in San Francisco. He is a member of the Academy of Television Arts and Sciences, SAG-AFTRA, AEA, SDC and the Actor's Studio Playwrights/Directors Unit, and is also a proud alumnus of the Lincoln Center Theater Director's Lab West (Gold Medal Class of '05).