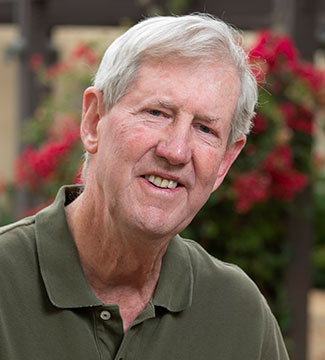 Ronald W. Batchelder
Professor of Economics
Social Science Division
, Seaver College
APC 239
Education
PhD, Economics, University of California, Los Angeles
BA, Economics, University of California, Berkeley
On Taxation and the Control of Externalities -- A Comment, with Earl A. Thompson, American Economic Review, June 1974.
On the Rational Origins of the Modern Centralized State, with Herman Freudenberger, Explorations in Economic History, January 1983.
Debt, Deflation, the Great Depression, and the Gold Standard, with David Glasner, in Money and Banking: The American Experience, George Edward Durell Foundation, Fairfax, Va.: George Mason University Press, 1995.
The Encomienda and the Optimizing Imperialist: An Interpretation of Spanish Imperialism in the Americas, with Nicolas Sanchez, Public Choice, (156: 45-60), July 2013.
Pre-Keynesian Monetary Theories of the Great Depression: What Ever Happened To Hawtrey and Cassel?, with David Glasner. Social Science Research Network, Revised, May 2013.
Parallels with the 1930's: Little Cause for Alarm, The Money Rate Report (March 1988), Vol. 9, No. 3; pp. 1-7.
Three Potential Depressions Since World War II: How We Avoided Disaster, The Money Rate Report (September 1988), Vol. 9, No. 9; pp. 1-10.
An Interpretation of the Growth in International Banking Indebtedness to Developing Countries: 1974-81, July 1995.
Eminent Domain as an Efficient Bilateral Monopoly Contracting Policy, March 1984.
Duncan Black Prize for Best Paper of the Year by a Senior Scholar in Public Choice, 2013.
Howard White Memorial Teaching Award, (Seaver College, Pepperdine University), 1995.
Topics
Economic theory of legal institutions
Efficient government policy
International financial institutions
Courses
Intermediate Microeconomic Theory
Comparative Economic Systems
Money and Banking
International Trade and Finance
Economic Analysis of Legal Institutions