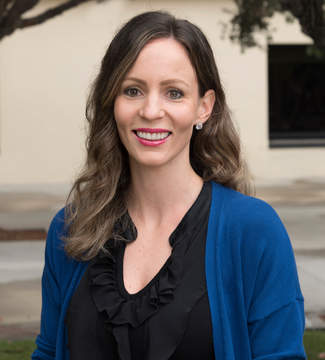 Réka Anna Lassu
Assistant Professor of Organizational Behavior
Business Administration
, Seaver College
CCB 321
Biography
Dr. Réka Anna Lassu is an Assistant Professor of Organizational Behavior at Pepperdine University. She has an interdisciplinary background, earning her PhD in Business Administration from the University of Central Florida, MS in Communication from the University of Lugano in Switzerland, MS in Business Administration from Virginia Tech, and BA in Psychology-Honors from Chico State.
Réka's research focuses on leadership and wellbeing. For example, she investigates why supervisor pressure for employee performance and wellbeing may sometimes backfire. She collaborates with companies across industries (e.g., nonprofit, healthcare) on projects that both enhance organizational effectiveness and advance management science. She is a regular presenter at international conferences and has published research in peer-reviewed business journals. Réka has taught university business courses since 2012. Her favorite part of teaching is mentoring students to discover their strengths and career passion.
To inform her research & teaching, Réka draws on a variety of experiences outside academia. She was the manager of a purposeful travel leadership development program, a TEDx organizing team member/speaker coach, the fundraising coordinator for a social entrepreneurship start-up, and a professional development coach for small business owners.
Réka is a Hungarian-American who grew up in California, but also lived in Europe. She speaks English, Hungarian, and a little Italian. When she is not working, you can find her playing volleyball, checking out art exhibits, and hiking with her doodle Ziggy. Fun fact: Réka was a college pole-vaulter.
Education
PhD Business Administration (University of Central Florida)
MS Communication (University of Lugano, Switzerland)
MS Business Administration (Virginia Polytechnic Institute and State University)
BA Psychology-Honors (California State University, Chico)
Areas of Expertise
Leadership, Trust, Wellbeing
Workplace Wellness, Wellbeing Interventions, Entrepreneur Wellbeing
Supervisor-Employee Dynamics, Performance & Wellbeing Pressure
Resilience, Trauma-Informed Management
Topics
Leadership
Employee Wellbeing
Courses
BA 366: Organizational Behavior
Links