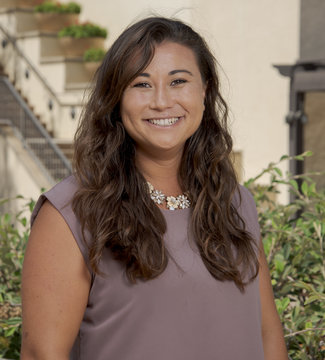 Rachel Yoshimura
Visiting Assistant Professor of Communication
Communication
, Seaver College
CCB 220
Biography
Professor Yoshimura specializes in the academic and professional fields of rhetoric and Christian ministry. She is a double alumna of Pepperdine University, receiving her BA in communications with an emphasis in rhetoric and leadership and her MS in ministry with an emphasis in the spiritual formation of young adults. For the last three years, she has worked in pastoral leadership at Vintage Church Malibu, her most recent position being assistant pastor. She has spoken at churches and conferences across the country and has trained young adults in leadership, communication, and preaching. She has published in the areas of church and sexual self-esteem, and her current research focuses on equipping young people for adulthood as disciples of Jesus.
Education
MS Ministry, Pepperdine University, 2020
BA Communication: Rhetoric and Leadership, Pepperdine University, 2018
Yoshimura, Rachel K. (2018) "Sexual Self-Esteem and the Church," Pepperdine Journal of Communication Research: Vol. 6, Article 7.
Topics
Public Speaking
Rhetorical Criticism
Faith, Leadership, and Communication
Courses
COM 180: Public Speaking and Rhetorical Analysis
COM 301: Introduction to Rhetorical Research