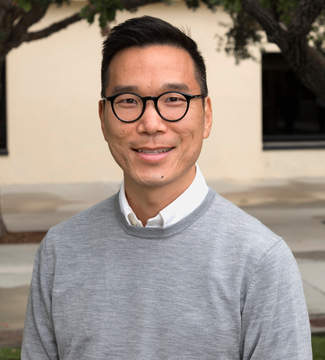 Paul Kim
Professor of Screen Arts
Communication
, Seaver College
Biography
Paul B. Kim is a professor of screen arts in the Communication Division of Seaver College at Pepperdine University in Malibu, CA. He holds an MFA in Film and Electronic Media from the School of Communication at American University, where he served as a graduate fellow in the Center for Media & Social Impact funded by the Ford Foundation and collaborated with the MIT Media Lab on their new media literacy project. Kim is currently a candidate in the IMC Professional program at Northwestern exploring the use of data and marketing technology in the media industry with a focus on audience analytics and content strategy.
During Kim's academic career, he developed and directed a unique undergraduate documentary filmmaking program, received his institution's highest teaching award, and chaired a department overseeing numerous programs within communication and the visual arts. His student teams won some of the highest awards in the field, such as the Pacemaker Award from the Associated Collegiate Press and a Student Academy Award nomination. At Pepperdine, Kim teaches courses in production, storytelling, and documentary filmmaking.
Kim has almost twenty years of experience in the film, television, and media industries as a new media producer and documentary filmmaker on projects spanning six continents, exploring topics in human rights, global health, education, and the intersection of religion and politics. His work has screened at domestic and international festivals, public television, universities, and industry events. Kim regularly consults with mission-driven organizations on digital content strategy and in building strategic narratives around their brands.
Education
MFA Film and Electronic Media, American University, 2009
2018 Mexico City Independent Film Festival, Official Selection
2018 Northern Wave Film Festival (Iceland), Official Selection
2018 Bethesda Film Festival, Official Selection
2018 AutFest, Official Selection
2018 Telling Tales International Film & Audio Festival (UK), Official Selection
2017 Boston Short Film Festival, Official Selection
2017 Oregon Doc Film Festival, Official Selection
2017 DOC LA Film Festival, Official Selection
2017 Alexandria Film Festival, Official Selection
2017 River Bend Film Festival, Official Selection
2017 Copenhagen Film Festival (Denmark), Official Selection
2016 Producer/Director, A Life of the Mind
2016 Consulting Producer, Come Before Winter
2016 The Royal Starr Film Festival, Official Selection
2016 East Lansing Film Festival, Official Selection
2016 Hoosierdance International Film Festival, Official Selection
2014 Director of Photography/Location Producer, The Holbrook Film Project
2011 International Festival of Local Televisions (Slovakia), Official Selection
2009 Co-Director, Director of Photography, A Place to Belong
2008 Series Producer/Story Editor, Stained Glass Documentary Series, premiered at the AFI Theater
2007 Producer/Director, MIT's New Media Literacy Project Exemplar Library
2006 Assistant Producer, Documentary Filmmakers Statement of Best Practices in Fair Use Media Resource Kit
2017 Boston Short Film Festival, Best Documentary Short Film
2015 Daniel A. Augsberger Excellence in Teaching Award
2011 CINE Golden Eagle Award 2011 Accolade Award
2011 DC Peer Award
2005 Graduate Fellowship, Ford Foundation Public Media Grant, Center for Media and Social Impact
2016 Paper & Film Screening, Native Americans and Education as a Healing Agent, Andrews Research Conference
2015 Panelist, Coastline Children's Film Festival
2012 Plenary presenter, Concepts for Successful TV Shows, EAMC Media Summit, Frankfurt, Germany
2012 Panelist and Workshop Presenter, Manifest Film Festival, New South Wales, Australia
2010 Film screening and lecture, University of Southern California School of International Relations
2007 Presentation, New Media Exemplars, Media in Transition, MiT5: Creativity, Ownership and Collaboration in the Digital Age, Massachusetts Institute of Technology, Cambridge, MA
2007 Presentation on the Use and implementation of media technologies in worship, United Christian Artists Association Conference, Baltimore, MD
2005 Film Presentation, University of Maryland School of Medicine, Baltimore, MD
Topics
Documentary
Film and Video Production
Participatory Media
Digital Strategy
Courses
Storytelling Through Media
Production I
Advanced Documentary Production