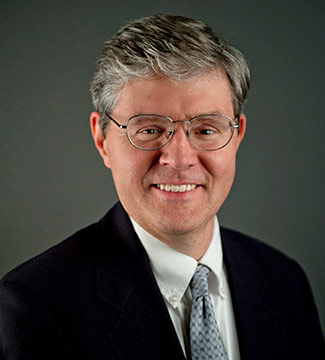 Paul Contino
Distinguished Professor of Great Books
Humanities/Teacher Education Division
, Seaver College
CAC 100
Education
PhD, English, University of Notre Dame, 1992
MA, University of Notre Dame, 1985
BA, Harpur College, State University of New York at Binghamton, 1982
Books
Dostoevsky's Incarnational Realism: Finding Christ among the Karamazovs. Eugene, OR: Cascade Press / Wipf and Stock Publishers (2020).
Bakhtin and Religion: A Feeling for Faith, Edited and Introduced with Susan Felch, Northwestern University Press (2001).
Articles
"Teaching the Theological Dimension of Dante's Divine Comedy." Approaches to Teaching Dante's Comedy. Eds. Christopher Kleinhenz and Kristina Olson. New York: Modern Language Association of America, 2020.
"Nadryv in New York: Dostoevskian Laceration in Arthur Miller's The Price." In Arthur Miller's Century, Essays Celebrating the 100th Birthday of America's Great Playwright Ed. Stephen Marino. Cambridge Scholars Publishing, 2017
Geoffrey Hill's "Hard-Won Affirmation": The Mystery of the Charity of Charles Péguy, Religions. 2016 (Volume 7, Issue 12).
"Catholic Christianity." The Cambridge Companion to Literature and Religion. Ed. Susan Felch. Cambridge UP, 2016.
"The Prudential Alyosha Karamazov: The Russian Realist from a Catholic Perspective." "Dostoevsky and Christianity: Art, Faith, and Dialogue," a special volume of Dostoevsky Monographs, Volume VI. Ed. Jordi Morillas. (St. Petersburg, Russia: Dmitry Bulanin). 2015.
"Gleams of Life Everlasting in Alice McDermott's Someone." Christianity and Literature, Summer, 2014.
"Stirred into Flame: Monsignor John V. Sheridan." In Not Less than Everything. Ed. Catherine Wolff. San Francisco: Harper Collins, 2013.
"The Brothers Karamazov." Finding a Common Thread: Reading Great Texts from Homer to O'Connor, Ed. Robert Roberts. (Notre Dame: St. Augustine's Press, 2013.)
"Dostoevsky." Entry in The New Catholic Encyclopedia (2011).
"Zhuangzi." Finding Wisdom in East Asian Classics. Ed. William Theodore de Bary. (Columbia University Press, 2011).
"Introduction: The Pilgrim's Path to Freedom." Dante, The Divine Comedy. Trans. Burton Raffel (Northwestern University Press World Classics Series, Fall, 2010).
"Incarnational Realism and the Case for Casuistry: Dmitri Karamazov's Escape." In The Brothers Karamazov: Art, Creativity, and Spirituality. Ed Pedrag Cicovacki and Maria Granik. (Universitatsverlag C. Winter Heidelberg, 2010).
"Mansfield Park and Isaiah 53: Fanny Price as Suffering Servant." Mansfield Park by Jane Austen. Ed. Eleanor Bourg Donlon. (Ignatius Press Critical Edition, 2010).
"William Lynch's Christ and Apollo and the Field of Religion and Literature." Religion and Literature 41.2 (Summer, 2009).
"Theology Descending: Franz Wright and Mary Karr in Conversation." Moderator of Conversation. Christianity and Literature 58.4 (Summer, 2009).
Interview with Alice McDermott. Image, December, 2006.
"'Descend That You May Ascend': Augustine, Dostoevsky, and the Confessions of Ivan Karamazov." Augustine and Literature. Ed. Robert Kennedy, Kim Paffenroth, and John Doody. (Lanham, MD: Lexington Press, 2006).
"This Writer's Life: Irony and Faith in the Work of Tobias Wolff." Commonweal, October 21, 2005.
Essays on Larry Woiwode's Beyond the Bedroom Wall and Jean Sulivan's Eternity My Beloved in Encyclopedia of Catholic Literature Ed. Mary R. Reichardt (Westport, CT: Greenwood Press, 2004
"Dostoevsky and the Prisoner." Literature and the Renewal of the Public Sphere Eds. Susan VanZanten Gallagher and M.D. Walhout. NY: St. Martins's Press, 2000.
"Manifestation and Proclamation in Teaching O'Connor's 'Parker's Back.'" The Cresset, Pentecost, 1998.
"Dostoevsky and the Ethical Relation to the Prisoner." Renascence: Essays on Values in Literature, Summer, 1996.
"On the Interdisciplinary Field of Religion and Literature." PMLA, Forum, March, 1996.
"Zosima, Mikhail, and the Prosaic Confessional Dialogue in The Brothers Karamazov." Studies in the Novel, Spring, 1995.
"Introduction," Special issue of Religion and Literature, Religious Thought and Contemporary Critical Theory. Summer/Autumn 1990.
Howard A. White Award for Excellence in Teaching, 2016
Howard A. White Award for Excellence in Teaching, 2006
Producer and Script Consultant to: The Radical Kindness of Monsignor John V. Sheridan (2014)
Winner of 2015 CIMA and Gabriel Awards for Best Documentary
2006 Catholic Press Association Award
Valparaiso University Caterpillar Award for Excellence in Teaching, 1997-1998
Phi Beta Kappa, 1980
Topics
Classic Texts in the Liberal Arts Tradition
Contemporary Catholic Literature
Dante
Dostoevsky
Religion and Literature
Courses
Great Books Colloquium I, II, III, IV
Great Books V: Asian Great Books
Dante's Divine Comedy
Russian Novel: Tolstoy and Dostoevsky
C.S. Lewis
Faith and Reason
Humanities 111, 212
Religion 301: Christianity and Culture