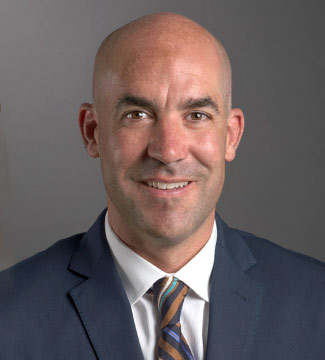 Paul Begin
Professor of Hispanic Studies
Associate Dean of Curriculum and General Education
International Studies and Languages Division
, Seaver College
TAC 320
Education
PhD, Spanish, University of Virginia, 2006
MA, Spanish, University of Virginia, 2002
BA, Spanish, Pepperdine University, 1999
Begin, Paul. "Mar adentro and the Question of Freedom." Hispanic Issues 42 (2016):183-201.
Begin, Paul. "Empathy and Sinophobia: Depicting Chinese Migration in Biutiful (Iñárritu, 2010)." Transnational Cinemas 6.1 (2015): 1-16.
Begin, Paul. "Mutilation, Misogyny, and Murder: Surrealist Violence or Torture Porn?" The Companion to Luis Buñuel. New York and London: Blackwell, 2013. pp.537-53.
Begin, Paul. "Picking a Fight with Domestic Violence: New Perspectives on Patriarchy in Contemporary Spanish Cinema." New Representations of Family in Contemporary Spanish Culture. Jefferson, North Carolina and London: McFarland Press, 2011. pp.126-40.
Begin, Paul. "España 1936: A Buñueloni Documentary." Letras Peninsulares 22.1 (2010): 285-301.
Begin, Paul. "The Art of Managing Contentious Content in Social Issue Cinema: On Regarding the Pain of Others in Iciar Bollain's Te doy mis ojos." Studies in Hispanic Cinemas 6. 1-2 (2009): 31-44.
Begin, Paul. "When Victim Meets Voyeur: An Aesthetic of Confrontation in Hispanic Social Issue Cinema." Hispanic Research Journal 9.3 (2008): 261-75.
Begin, Paul. "Entomology as Anthropology in the Films of Luis Buñuel." Screen 48.4 (Winter 2007): 425-442.
Begin, Paul. "Buñuel, Eisenstein and the Montage of Attractions: An Approach to Film in Theory and Practice." Bulletin of Spanish Studies 83.8 (2006):1113-32.
Topics
Luis Buñuel
Spanish cinema
Spanish literature, 19th C to present