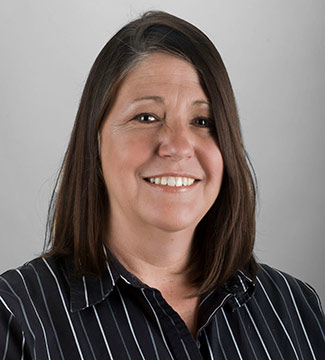 Lorie J. Goodman
Associate Professor of English
Humanities/Teacher Education Division
, Seaver College
CAC 111
Education
PhD, Humanities, University of Texas at Arlington
MA, English, University of Texas at Arlington
BA, English/Speech Communications, David Lipscomb College
Dissertation: "Writing Elsewhere"
Just Serving/Just Writing. Review of Writing the Community. Eds. Linda Adler-Kassner et al. Composition Studies 26.1 (Spring 1998): 59-71.
Novak, Cynthia Cornell and Lorie J. Goodman. "Safe/r Contact Zones: The Call of Service Learning." The Writing Instructor 16.2 (Winter 1997): 65-77.
Feeling Deaf and Dumb: The Costs of Literacy. Freshman English News 18.2 (Spring 1990): 27-30.
Language Without Sound: Orality or Literacy of the Deaf and ASL. The Writing Instructor 8 (Winter 1989): 68-75.
Defining Ourselves as Women (In the Profession). PRE/TEXT 9.3-4 (1988): 207-09. Reprint, P/T 10.1-2 (1989): 117-120.
Editorial Board, Enculturation: An Electric Journal of Cultural Theories and Rhetorics
Member, National Council of Teachers of English (NCTE)
Topics
Evolving Theoretical Constructs in the Computer-Assisted Classroom
Rhetoric/Composition and Critical Theory
Courses
English Composition
Critical Theory and Literary Research
Writing Center Practicum
Composition Theory and Research
Writing and Technology
Writing and Rhetoric Internship