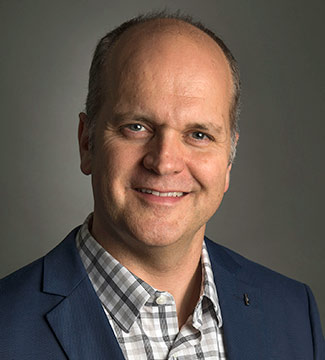 N. Lincoln Hanks
Professor of Music
Coordinator of Music
Fine Arts Division
, Seaver College
MB 245
Biography
As an early music singer and composer, N. Lincoln Hanks thrives in the outer regions of the music spectrum. Lincoln studied early music performance practice with Thomas Binkley at Indiana University's Early Music Institute. While at IU he co founded The Concord Ensemble, an a cappella group that won Grand Prize in the first Early Music America/Dorian Records Competition. Lincoln currently performs often as a singer with the baroque ensemble, Tesserae, and with several other vocal groups in the Los Angeles area.
He studied composition with Don Freund, Frederick Fox, and Claude Baker and has won the Contemporary Choral Composition Competition from The Roger Wagner Center for Choral Studies, and an ASCAP award. Lincoln has been honored as a finalist in the Lilly Fellows Program Arlin G. Meyer Prize for his dramatic cantata, Tegel Passion. Many distinguished performing artists and groups, including the Pittsburgh Symphony Orchestra, the Cyprus String Quartet, and The Dale Warland Singers, have performed his music. His works have been featured on several festivals and concert programs, including North/South Concerts, the Cutting Edge New Music Festival, and the Piccolo Spoleto Festival. His epic solo piano work, Monstre sacré was recently featured on New Generations, a solo CD recording with Paul Barnes, pianist, under Philip Glass' Orange Mountain Music label. The work has also been performed and recorded by renowned new music champion, Jeffrey Jacob. Lincoln directs the composition program at Pepperdine University in Malibu. He also directs The Pickford Ensemble, Pepperdine's premiere new music ensemble.
Education
DM, Composition, Indiana University School of Music, 2000
MM, Composition, Indiana University School of Music, 1995
BA, Applied Music - Piano, David Lipscomb University, 1991
Monstre sacre (solo piano, 2011)
Hark My Soul (SATB choir, 2012)
Heal Us Emmanuel (SATB choir, 2015)
Overcrank (chamber orchestra, 2013)
Syncopations (orchestra, 2014)
Folksongs Dale (mezzo-soprano and piano, 2014)
Leonore (bass-baritone and piano, 2014)
Blanche E. Seaver Professor of Fine Arts
College Music Society - Pacific Southwest Chapter, Vice President
Seaver Faculty Association President-Elect
The Ascending Voice, Co-Director
Monstre sacre (solo piano) - performed by Paul Barnes 6/18/15, Konservatorium, Vienna, Austria.
Overcrank (chamber orchestra) - performed 4/12/14 by The Pickford Ensemble, Amphitheater, Pepperdine University.
Syncopations (orchestra) - performed 7/25/15 by The Tennessee Governor School of the Arts Orchestra, Middle Tennessee State University.
New Generations: The New Piano Etudes: The New Etudes of Philip Glass and Music of the Next Generation (Orange Mountain Music), Paul Barnes, piano - upcoming recording release, featuring Hanks' Monstre sacre.
Topics
Composition
Early Music
New Concert Music
Scoring for Silent Film
Courses
Music Theory
Aural Skills
Introduction to Music Technology
Counterpoint
Music Composition
Music Fundamentals