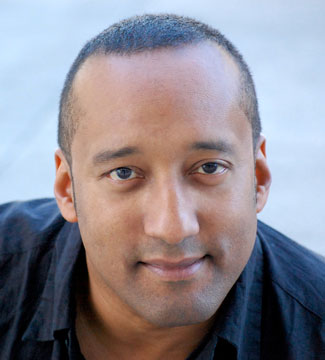 LeRoy Villanueva
Adjunct Voice Professor
Fine Arts
, Seaver College
Biography
LeRoy began singing at age nine as a member of the California Boys' Choir. As a choirboy, he appeared on television, recorded film soundtracks and albums with various Classical and Pop artists including Zubin Mehta, Alice Cooper, Bruce Johnson of the famed Beach Boys and with the rock group Angel, among others. As a choirboy, he toured throughout the US and Canada under the auspices of Columbia Artists Management.
LeRoy began teaching at age of 17 after being named Assistant conductor of the California Boys' Choir. As assistant conductor, he taught voice, music theory and ear training. In addition to teaching, LeRoy was responsible for preparing the young professional choirboys for local concerts and national tours as well as guest performances with visiting Opera companies, including New York City Opera and London's prestigious Royal Opera of Covent Garden.
After attending the University of Southern California, LeRoy began focusing on his career as a singer. He began competing in vocal competitions, winning 1st place in the Los Angeles Artists of the Future competition, 1st place in the National Association of Teachers of Singing competition, 1st place in the National Opera Association, 1st place Schwabacher Award at the San Francisco Opera Merola program, and was one of ten 1st place winners of the Metropolitan Opera National Competition in New York. His other awards include the Robert M. Jacobson Study grant from the Richard Tucker Foundation and he was the first recipient of an award from the Lotus Foundation which resulted in his debut recital in the Weill recital Hall at Carnegie Hall. LeRoy was awarded an Adler Fellowship with the San Francisco Opera Center and toured the US with Western Opera Theater, as Sharpless in Puccini's Madama Butterfly. Later performances included tours to Japan, Guam, Saipan and China.
Mr. Villanueva has sung at the San Francisco Opera as Falke, in Die Fledermaus, and with Houston Grand Opera as Mercutio in Romeo et Juliette. He has also sung with Geneva Opera as Claudio in Beatrice et Benedicte, as Papageno with the opera companies of Philadelphia, Montreal and Austin, and as Figaro in Il Barbiere di Siviglia at the Michigan Opera Theater in Detroit, Austin Opera, West Palm Beach and New Israeli Opera. Mr. Villanueva has sung the role of Silvio in I Pagliacci at the New Israeli Opera as well as at the Miami opera. Further appearances include the title role in Monteverdi's Il Ritorno d'Uiisse in Patria in Siena, Treviso and Dresden, as Schaunard in Santiago de Chile, Philadelphia and Paris Opera houses and has appeared as Zurga in Pecheurs de Perles in Aukland, New Zealand. He has sung with the Los Angeles Philharmonic, San Francisco Symphony, Chicago, Detroit, Minnesota, Orchestre de la Suisse Romande, and Tokyo Symphony Orchestras, under such eminent conductors as James Conlon, Sir Charles Mackerras, Gary Bertini, Nello Santi, Ubaldo Gardini, John Mauceri, Valery Ghergiev, and Christoph von Dohnanyi.
In addition to the standard repertoire, Mr. Villanueva has also appeared in numerous US and world premieres, including the role of Hummel in Aribert Reimann's Ghost Sonata, as Die Anfuerer in Henze's Das Verratene Mer at the San Francisco Opera, in the title role of Phillip Glass' Orphée at the American Repertory Theater in Boston, as Sancho in the world premiere of Le Chevalier Imaginaire at the Chatelet in Paris and he premiered the role of Spendius in Phillipe Fenelon's Salammbo, for the Paris Opera. New roles premiered in Los Angeles include the role of Pancho Villa in Concierto para Mendez and the role of the Advisor in The Play of David, both for LA Opera.
Under the auspices of Columbia Artists Management, LeRoy toured as a solo recitalist throughout 34 cities across the United States. His recital program combined Native American, Hispanic and Puerto Rican Folk Songs with the more traditional works of Beethoven, Schubert, Schumann, Ravel and Poulenc. He has also toured to numerous venues throughout France as well as to Rome, Monte Carlo, Moscow and St. Petersburg Russia, Colon Germany, Valletta Malta and Cagliari Sardegna, performing with Kim Crisswell and Wayne Marshall in Leonard Bernstein's musical, Wonderful Town and Cole Porter's musical, Fifty Million Frenchmen.
Festival appearances include Festa Musicale Siena Italy, the Ojai Festival, Shanghai Festival and the Lisbon Festival. His recordings include the role of Sancho Panza in Fenelon's Le Chevalier Imaginaire (Erato label), and the title role in Monteverdi's Il Ritorno d'Uiisse in Patria (Nuova Era label). He also appeared in the BBC film of Amahl & the Night Visitors, by Gian Carlo Menotti.
LeRoy was French diction coach for the UCLA Opera Productions of Dialogue des Carmélites and L'enfant et les Sortileges. As Teaching Artist for LA Opera Connects, LeRoy has coached voice for the theater company, Casa 0101 and the dance company Diavolo. LA Opera has commissioned LeRoy to write the librettos for The Marriage of Figueroa, Figaro's American Adventure, published by Cherry Lane Music Company, NY NY and The Legend of Canary Row, in addition to several programs for the popular Opera Tales Series. In addition to teaching private voice at Pepperdine, LeRoy teaches private voice and Music Theater Workshop at Pasadena City College.
Education
Bachelor of Music Vocal Performance, USC, 1984
Figaro's American Adventure (Cherry Lane Music Publishers)
1st Place Metropolitan Opera National Voice Competition, NY - 1988
1st Place San Francisco Opera Schwabacher Award, Merola Opera Program - 1989
1st Place National Association of Teachers of Singing Voice Competition - 1988
1st place National Opera Association - 1987
1st place Los Angeles Artists of the Future competition - 1986
1st Recipient of the Lotus Foundation Award, NY Debut recital Weill/Carnegie Hall - 1991
Robert M. Jacobson Study Grant, Richard Tucker Foundation - 1988