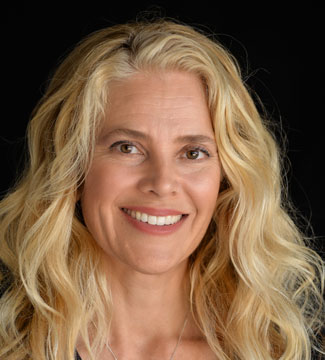 Lena Udall
Visiting Assistant Professor of French
International Studies and Languages
, Seaver College
PLC 126
Biography
Lena Udall is a visiting assistant professor of French. She holds a BA in German and an MA and a PhD in French and Francophone Studies from UCLA. She specialized in 19th century French literature, aesthetics, and language pedagogy. Her research interests include trauma studies, memory studies, film studies, francophone culture and identity, 20th-21st century francophone literature, and screenwriting. One of her scripts placed at the Austin Film Festival. She has taught courses in literature, civilization, translation, composition, comparative linguistics, and contemporary issues in the Francophone world.
"Kiffe Kiffe Demain: Navigating the Sorrows and Joys of Growing Up," MLA, "Celebration: Joy and Sorrow." Philadelphia, Pennsylvania, January 4-7, 2024.

"Intergenerational Trauma, Sensory Memory, and the Symbolism of Trees in Greenwood," NeMLA 54th Annual Convention, "Resilience," Niagara Falls, NY, March 23-26, 2023.

"Representations of Trauma and Resilience in Faïza Guène's Kiffe Kiffe Tomorrow," Trauma and Nightmare 6th International Interdisciplinary Conference organized by InMind Support, Gdansk, Poland, March 16-17, 2023.

"The Sacred and the Secular: Redefining Beauty in Mademoiselle de Maupin," NeMLA 51st Annual Convention, "Shaping and Sharing Identities: Spaces, Places, Languages, and Cultures." Boston, MA, March 5-8, 2020.

"The Sister Arts: Théophile Gautier's Mademoiselle de Maupin," American Conference on Romanticism, "Building Romanticism: The Archi'text'ure of Nature, Nation, Narration," University of Georgia: January 22-25, 1998.

"Gender and Style in the Fin-de-siècle Works 'Monsieur Venus' and 'Against the Grain,'" "Revolutions," UCI: October 12, 1997.

"Tainted Beauty: Theophile Gautier and Decadence." Cross-disciplinary conference, "Beauty in the Nineteenth Century," University of Toronto: September 19-20, 1997.

"Thinking Gender & Genre: Time of Androgynous Space." "Thinking Gender" Conference UCLA: February 1996.
Courses
French 151
French 152
French 251
French 252