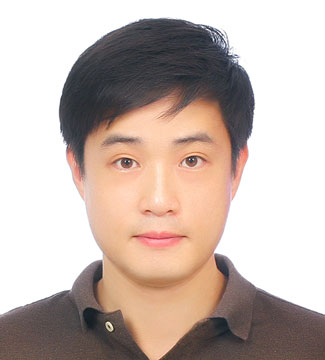 Klive (Soo-Kwang) Oh
Associate Professor of Public Relations
Communication Division
, Seaver College
CCB 244
Biography
Klive Oh teaches in the public relations program, with research interests and expertise in new/social media, digital culture, and audience engagement. He has several published articles and has presented at various academic conferences, including three top paper awards at venues such as the Association for Education in Journalism & Mass Communication and the International Communication Association. Before coming to Pepperdine, Klive Oh was an assistant professor at Williams Paterson University.
Education
PhD, University of Maryland, 2014
MA, Missouri School of Journalism, 2010
Oh, Soo-Kwang. (Forthcoming). Parasocial Relationship 2.0: Realization of one-sided relationships from audiences of social media influencers. Asian Journal of Public Relations.
Shim, K. & Oh, Soo-Kwang. (2018). Who creates the Bandwagon? The dynamics of fear of isolation, opinion congruency and anonymity-efficacy on social media in the 2017 South Korean presidential election. Computers in Human Behavior.
Oh, Soo-Kwang & Choi, H. (2017). Broadcasting Upon a Shooting Star: Exploring the Success of Afreeca TV's Livestream Personal Broadcast Model. International Journal of Web Based Communities.
Oh, Soo-Kwang & Owlett, J. (2017). Embracing Social Media in the Basic Communication Course: Recommendations for the digital age. Basic Communication Course Annual.
Oh, Soo-Kwang. (2016). "Personability" is the new "Likability": Importance of creating a persona for public relations in social media (Ch. 3). In S. Duhe (Ed.) New Media and Public Relations. Peter Lang.
Areas of Expertise
Public Relations
Digital Social Media
Digital Culture
Public Opinion
Topics
New/Social Media
Audience Engagement
Courses
Principles of Public Relations
Public Relations Campaigns & Cases
Public Relations Case Studies & Insights
Digital Media and Public Relations
Communication Research Methods