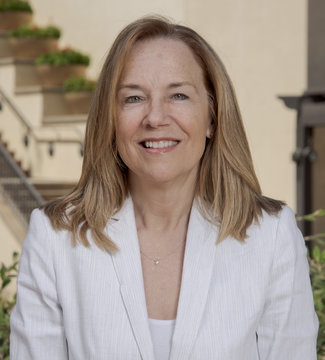 Karen Hendricks
Visiting Instructor of Teacher Education
Director of Clinical Practice
Humanities/Teacher Education Division
, Seaver College
Biography
"It is an honor to have joined the team here! I have both heart and passion for the mission, vision and affirmation statement of Pepperdine. My strong Christian faith has always been my guide and my anchor as I pursued a lifetime in the service of education. As my oldest daughter entered Pepperdine in 2014, our family found a home here. Her younger sister followed her, and both are now members of that "vast body of alumni" that George Pepperdine so beautifully envisioned. I know, because we have experienced it, that Pepperdine University is a truly remarkable place."
Karen Hendricks began her career in education in 1988 as an elementary school teacher. Encouraged by her principals in Pajaro Valley Unified School District to assume administrative responsibilities on site as she taught 1st grade and then 6th grade, Karen concurrently completed her MA in educational administration at the University of San Francisco. She accepted the position of high school summer school principal, loving the secondary school experience so much that she remained at large comprehensive Watsonville High School as an assistant principal. Karen eventually returned to her roots in elementary education as principal of a K-6 school in Aptos, California. She moved into a district office position as the coordinator of program evaluation, responsible for testing services and data disaggregation / analysis as well as for the training of school administrators and staffs in meaningful use of student data.
Karen worked from 2007-2010 as an outreach coordinator and then the director of the school leadership development division at the New Teacher Center out of UCSC. There she had the privilege of providing direct coaching to first and second year elementary and secondary principals, as well as conducting nationwide trainings for school administrators. A primary focus of this work was in improving the student experience through supervision and feedback to teachers. Some of the agencies Karen provided ongoing consult to included the Oregon Department of Education, Henrico Public Schools in Partnership with Virginia Commonwealth University (VCU), the Department of Education for Hawaii Public Schools, and the Arizona Department of Education. Her experience with the New Teacher Center afforded her a unique professional lens into the theory and practices of teaching and learning, which she was able to take and apply upon returning to school district work.
Karen served in executive leadership roles in Santa Cruz City Schools, Carmel Unified and Palo Alto Unified School District, prior to retiring as superintendent of schools in as Alta Loma School District. During her tenures, she maintained oversight of certificated and classified staff, recruiting and hiring excellent teachers and working closely with district and bargaining unit leadership to support teacher growth and student success. As an ongoing part of her practice, Karen spent significant time at school sites, in classrooms, and in interaction with students, staff and school administrators. She also developed and implemented a Leadership Academy open to all district employees, believing firmly in the concept of "leadership from every seat."
During her time on the central coast, Karen was appointed to and served for one year on the Personnel, Pension and Investment Committee for the Salinas Valley Memorial Hospital Board of Directors. She was a longtime member of ACSA (the Association of California School Administrators) and was recognized by that organization as the 2017 recipient of the Region 10 Ken McCombs Awards for her outstanding commitment to the education community. She was previously associated with The Delta Kappa Gamma Society International, which promotes personal and professional growth of women educators and excellence in education. Karen was also one of four national external reviewers for an updated Ohio Teacher Evaluation System. She has presented at educational conferences, and served on review panels for doctoral proposals at San Francisco State University.
Having had the opportunity to work extensively with K-12 students and adult learners, Karen was incredibly excited about the potential to teach at Pepperdine University and to serve as the director of clinical practice for our next wave of excellent educators. She believes that with every interaction, we have a window of opportunity in which we can challenge, support, and build the types of curiosity and capacity that will open the future to each student. Establishing trust, understanding the layered intricacies and significance of positive relationships, visualizing initiatives and actualizing learning experiences are building blocks to a culture that values success for all students. Active engagement on the part of the teacher and the student are key. A strategic and thoughtful pedagogical approach, inclusive of opportunities for higher order and critical thinking skills, problem-solving and effective communication are some of the practices that work in support of "the highest standards of academic excellence" that are a commitment of Pepperdine.
Education
MA Educational Administration, University of San Francisco, 1991
ACSA (the Association of California School Administrators) 2017 recipient of the Region 10 Ken McCombs Awards for outstanding commitment to the education community.
2021 San Bernardino County Superintendent of Schools Virtual School Reopening Conference / Featured Speaker
2017-2021 District Leadership Academies / Developer and Presenter
2010-2014 District Culture of Service Trainings / Developer and Facilitator
2007-2010 New Teacher Center:

NTC / ACSA CLASS (Coaching Leaders to Attain Student Success)Trainings/ Developer and Presenter
Improving Student Achievement (ISA) Trainings / Developer and Presenter
Leadership Institutes for New Administrators / Developer and Presenter
National Association for Bilingual Education (NABE) Conference / Presenter
Topics
Developing, Recruiting and Retaining an Excellent Workforce for K-12 Education
Supervision, Feedback and Evaluation to Support Teacher Performance
School Governance
School Finance
Induction, Mentoring and Coaching for Educators
Instructional Design for Equity
Courses
EDUC 461 Instructional Design