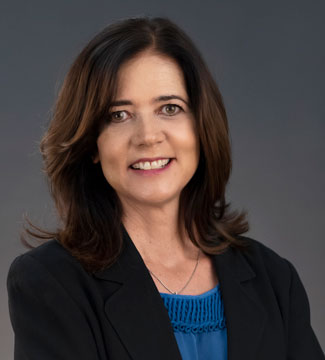 Juanie N. Walker
Associate Professor of Communication
Communication Division
, Seaver College
CCB 252
Biography
Juanie is an associate professor of communication and teaches courses in organizational communication and communication ethics, using methods of community engagement research/service learning and discerning vocational calling. She conducts research on the role of communication in transformational development and education, especially in ministry and social enterprise organizations. She serves as the faculty advisor to the Pepperdine University East Africa Connection Club and has helped sponsor special events such as #PepperdineEndPoverty Campaign and a speaker series on social entrepreneurship. She and her students have participated in community engagement/service learning projects with such as Homeboy Industries, Buyamba Uganda, With Love L.A., Claris Health, United Cerebral Palsy, and Habitat for Humanity. She is a member of the Global Outreach Leadership Team at Living Oaks Church in Newbury Park, where she and her family reside.
Education
PhD, Communication, University of Southern California, 1994
MA, Communication, Seaver College, Pepperdine University, 1987
BA, Journalism & Advertising, Seaver College, Pepperdine University, 1984
Walker, J. N., Zavala Perez, M., & Tefertiller, S. (February 2016). Transformational Learning Through International Community Engagement. Institute for the Liberal Arts Conference Proceedings Annual Conversation (Social Entrepreneurship), Westmont College, Santa Barbara, CA.
Walker, J. N. & Andreas, D. (April 2013). Shifting Mental Models: Mapping, Engaged Reflection, and Transformative Practice, Office of Institutional Research Brief: Student Learning, Pepperdine University, Malibu, CA.
Walker, J. N. (Fall 2008). Teaching Paradoxical Thinking in Christian Education. Journal of Faith and the Academy, Faulkner University, Montgomery, AL, 13 - 25.
Walker, J. N. (Winter 2008). Review of Quentin Schultze's Here I Am: [Now What on Earth Should I be Doing?], Journal of Communication & Religion.
Walker, J. N. (2005, June). Exploring Vocational Calling through Narratives. Texas Speech Communication Journal, 30(1).
Walker, J. N. (2001). Pragmatic Paradoxes of Female Academicians at a Christian University: Ethnography and Narrative Analysis of Contested and Authored Authority. Research on Christian Higher Education, 8, 19-42.
Walker, J. N. & Walker, M. G. (2000, May). Managing After the Merger: The Challenges of Employee Feedback and Performance Appraisals Case Analysis. Management Communication Quarterly, 13(3), 685-694.
Recipient, Summer Undergraduate Research Grant, 2018
Recipient, Academic Year Undergraduate Research Initiative Grant, 2018, 2017, 2016, 2015
Recipient, Community Engagement/Service Learning Grant, 2013-14, 2006-07
Member, National Communication Association
Member, Religious Communication Association
Member, Western States Communication Association
Member, International Communication Association
"Case Study of Transformative Social Enterprise in India: Jaipur Rugs and Gram Vikas on both sides of the threshold," Competitive Paper, Organizational Communication Interest Group, Western States Communication Convention, Santa Clara, CA, February 2018.
"Transformational Faith & the Helping-Hurting Bind," Competitive Paper, Religious Communication Interest Group, National Communication Association Convention, Philadelphia, PA, November 2016.
"Transformation & the Helping-Hurting Bind," Competitive Paper, Organizational Communication Interest Group, Western States Communication Association, San Diego, CA, February 2016.
"Convicted and Civil?: Dialectics and Dialogue in the Communication Classroom," Cultivating Civility and Connection in the Classroom panel, National Communication Association (NCA), Washington, DC, November 2013.
"Convicted Civility as Communication Ethic," Christian Scholars Conference, Lipscomb University, Nashville, TN, June 7-9, 2012.
"Analysis of Cognitive Mental Models and Paradoxical Thinking for Student-Centered Assessment & Community Engagement," Western Association of Schools and Colleges (WASC) Academic Resource Conference, Costa Mesa, CA, April 18-20, 2012.
"Discerning the Right Calling." Calling for a Change: Realizing the Communicative Power of Work as a Calling. Panel for Organizational Communication Interest Group, Western States Communication Association, Albuquerque, NM, February 17 – 21, 2012.
Topics
Organizational Communication Analysis
Transformational Development
Social Enterprise
Vocational Calling
Courses
Communication in Organizations
Training and Development
Advanced Organizational Communication
Organizational Communication Analysis
Communication Ethics
Communication Internship
First-year Seminar
* Social Entrepreneurship & Organizational Communication; What's your Story?:
* Discerning, Writing & Understanding Vocational Narrative)