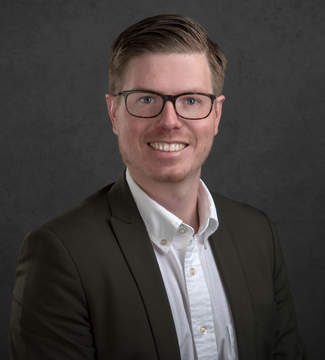 John Kern
Visiting Assistant Professor of Religion and Great Books
Religion and Philosophy
, Seaver College
PLC 106
Biography
John Kern earned his PhD in historical and systematic theology at Boston College, and wrote his dissertation on "Charismatic Christ, Charismatic Christians: The Development of the Charisms as Social Graces in the Theology of St. Thomas Aquinas." He earned an MA degree in Theology in 2016 and a BA in Biblical Text in 2013 both from Abilene Christian University. Kern's research covers a number of issues in theology and philosophy. In theology, he explores the pneumatological and christological dimensions of the Church's existence as well as the image of the Church as the "body of Christ", looking especially at medieval figures such as Thomas Aquinas, Richard of St. Victor, and Alexander of Hales as well as modern theologians such as Hans Urs von Balthasar, Yves Congar, and Sergius Bulgakov. In philosophy, Kern explores the history of Neoplatonism and its importance for Christian metaphysics. Kern teaches both New Testament in Context (REL 102) and Christianity and Culture (REL 301) for the Religion and Philosophy Division as well as the Great Books Colloquium sequence for the Humanities and Teacher Education Division.
Education
PhD Candidate, Historical and Systematic Theology, Boston College, Anticipated 2022
Publications
"Oaths and Vows | Christianity | Medieval Times and Reformation Era," Encyclopedia of the Bible and Its Reception (De Gruyter, forthcoming).
"The Spirit Blows Where It Wills...but Only through the Word of God?: Debates in the Firm Foundation over the Charismatic Movement of the 1960s" Stone Campbell Journal 19/2 (Fall 2016): 177-190.
Book Reviews
Review of Gonzales, Philip. Reimagining the Analogia Entis: The Future of Erich Przywara's Christian Vision (Grand Rapids : Eerdmans, 2019) in Stone Campbell Journal 23/1 (Spring 2020): 110-111.
Review of Levy, Ian Christopher. Introducing Medieval Biblical Interpretation: The Senses of Scripture in Premodern Exegesis (Grand Rapids: Baker, 2018) in Stone Campbell Journal 22/2 (Fall 2019): 276-277.
Review of Matthew Levering, Engaging the Doctrine of the Holy Spirit: Love and Gift in the Trinity and the Church (Grand Rapids: Baker Academic, 2016) in Stone Campbell Journal 21/1 (Spring 2018): 125-126.
Review of Jeffrey Barbeau and Beth Felker Jones, Spirit of God: Christian Renewal in the Community of Faith (Downers Grove: IVP Academic, 2015) in Stone Campbell Journal 20/2 (Fall 2017): 277-278.
Second Place Graduate Student Paper Prize, The Theology of Aquinas Conference: Sources, Insights, Influence, Ave Maria University (2018).
"Charismatic Christ, Charismatic Christians: Albert the Great and Thomas Aquinas on Christ's Gratia Gratis Data," Aquinas and the Crisis of Christology Conference (February 2020).
"Plena Plumis et Varietate": The Sacramental Undercurrent of Albert the Great's Enarrationes in Ioannem," Quidam enim dicunt: Mendicant Theologies Before Aquinas and Bonaventure Conference (July 2019).
"Divine Simplicity and the Triplex Via of Divine Naming in the Theology of Thomas Aquinas," Christian Scholars Conference (June 2019).
"Mystical as Pneumatological: The Mystical Body as the Res Significate et Contenta of the Sacraments in Aquinas's Commentary on 1 Corinthians" Aquinas the Biblical Theologian Conference, Ave Maria University (2019).
"The Simplicity of the Divine Ideas in the In Librum Beati Dionysii de divinis nominibus expositio: An Apophatic Approach," The Theology of Thomas Aquinas: Sources, Insights, Influence Conference, Mundelein Seminary (2018).
"The Beauty of Benignitas: A Pneumatological Aesthetic in Richard of St. Victor's De Trinitate" Patristic, Medieval, Renaissance Conference at Villanova University (2018).
"Minds Mingling Ousiodōs or Enhypostatic Energeia?: A Non-Palamite Reading of Gregory Nazianzen on the Spirit's Indwelling" North American Patristic Society (2016).
Topics
Pneumatology
Thomas Aquinas
Ecclesiology
Christian Metaphysics
Mysticism
Hans Urs von Balthasar
Sergius Bulgakov and Russian Sophiology
Theology and the Horror Genre
Courses
REL 102: New Testament in Context
REL 301: Christianity and Culture
Great Books Colloquium I, II, III, IV