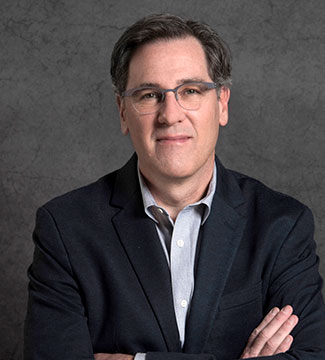 John D. Barton
Professor of Teaching of Religion
Director for the Center for Faith and Learning
Religion and Philosophy Division
, Seaver College
TAC 201D
Education
PhD, Philosophy, Makerere University (Kampala, Uganda)
MDiv, Theology, Harding Graduate School of Religion
BA, Religion, Harding University
"Peacemaking Across the Muslim-Christian Divide," a presenter and panelist for the themed Pathway at Abilene Christian University's Summit, October 2020.

Review of Robert A. Hunt, Muslim Faith and Values: A Guide for Christians, in Missio Dei: A Journal of Missional Theology and Praxis 11, no. 1 (2020).

Review of Ajith Fernando, Discipling in a Multi-Cultural World, in Missio Dei: A Journal of Missional Theology and Praxis 11, no. 1 (2020).

"Toward a Non-Racist Frame in the Stone-Campbell Tradition." In

Restoration and Philosophy

. University of Tennessee Press, 2019.

"Love That Casts Out Islamophobia: Formation, Mission, and Christian Engagement with Muslims." Missio Dei: A Journal of Missional Theology and Praxis 10, no. 2 (Summer/Fall 2019).

Invited response to Notre Dame scholar Gabriel Said Reynold's review of Mustafa Akyol's book The Islamic Jesus, in First Things ("Letters," March 2018).

Review of Monte Cox,

Significant Others: Understanding Our Non-Christian Neighbors, in Missio Dei: A Journal of Missional Theology and Praxis

9, no. 1 (Winter–Spring 2018).

A Muslim Sage Among Peers: Fethullah Gulen in Dialogue with Christians. Editor. Blue Dome Press, 2017.
"Reflections Along the Borders of Christianity and Islam." A Plenary Presentation delivered at Lipscomb University's Preaching Workshop, February 2017.
"At the Foot of the Cross, in the Middle of the World: Reflections on Cruciform Mission." Leaven: A Journal of Christian Ministry 23, no. 3 (2015): 124-129.
"Fethullah Gulen and the Hizmet Movement's Contributions to Dialogue and the Common Good." A two-part interview for the series FIKIR ATLASI (Atlas of Thoughts) for Irmak TV in Turkey (produced by Spectra Media). November 2014.
"Navigating the Degrees in Christian-Muslim Dialogue: A Comparative Review of Lee Camp and Miroslav Volf." Missio Dei: A Journal of Missional Theology and Praxis 4, no. 2 (August 2013).

"The Hermeneutics of Identity in African Philosophical Discourse as a Framework for Understanding Ethnicity in Post-Genocide Rwanda."

Philosophia Africana

15, no. 1 (Winter 2013): 1-34.

"Confusion and Communion: Christian Mission and Ethnic Identities in Post-Genocide Rwanda." Missiology: An International Review XL, no. 3 (July 2012): 227-248.
"Beyond Cold Wars and Religious Clashes: Reflections on Peaceful Coexistence." Turkish Review 2/2 (March/April 2012): 118-123.
"Causation in Modern African Philosophical Discourse: Four Perspectives." Philosophia Africana 12/2 (Fall 2009): 107-139.
"The New Faces of Christianity: Reflection in Four Disciplines" (co-authored). Restoration Quarterly 50/ 2 (Second Quarter 2008): 107-120.
"Navigating the 21st Century: Current Cultural and Religious Environments in which Christian Colleges Operate." A keynote presentation delivered at the Conference for Academic Deans and Provosts, Abilene Christian University. October 2007.
"If Mark Could See Mel Gibson's The Passion of the Christ." In Preaching Mark's Unsettling Messiah. Edited by David Fleer and David Bland. St. Louis: Chalice Press, 2006. Pages 72-87.
"On Science and Religion: Theories of Causation in Modern Africa and the Postmodern West." Presented to the Africa Working Group at the Kellogg Institute for International Studies, University of Notre Dame. September, 2002.
President, Board of Trustees, Kibo Group 501(c)3
Member, The American Philosophical Association (APA)
Consulting Editor, Missio Dei: A Journal of Missional Theology and Praxis
Voted "Professor Everyone Should Have." Rochester College Student Body, Spring 2012
Topics
African and Comparative Philosophy
Christian and Interreligious Studies
Christian/Muslim Interactions
Religions of the World
Religion and Social Change
Courses
REL 526: Religions of the World
REL 301: Christian Faith and Global Islam
REL 599: Theologies of Reconciliation in African Contexts
REL 102: The History and Religion of Early Christianity
ESEC 610: Faith, Ethics, Diversity, and Philanthropy (GSEP)
LAW 1282 Dispute Resolution and Religion (Straus Institute)