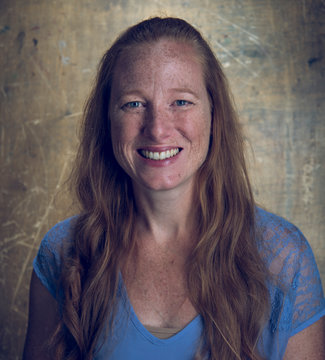 Jessica Cail
Visiting Assistant Professor of Psychology
Social Science Division
, Seaver College
AC 250
Biography
Jessica Cail is an experimental psychologist with a research focus on behavioral medicine and public health, particularly substance use. Previous work has included investigation into predictive risk-factors for college drinking and drug use, behavioral interventions to reduce alcohol abuse, and behavioral treatments for opiate addiction. She also serves as a science communicator and scientific consultant for film and television through the National Academy of Sciences.
Education
PhD Psychology, Boston University, Graduate School of Arts and Sciences, 2007
MA Psychology, Boston University, Graduate School of Arts and Sciences, 1994
BS Journalism, Boston University, College of Communication, 1993
Grazier, K., & Cail, J. (In preparation) Hollyweird Science of the Third Kind, Switzerland: Springer International Publishing.


Lieberman, H., Cail, J. & Friedl, K. (2012). Performance-maintaining and performance-enhancing drugs and food components. In R. Burr & P. Amoroso (Eds.), Military quantitative physiology: Problems and concepts in military operational medicine. Falls Church, VA: The Borden Institute - Office of the Surgeon General: Department of the Army.

Hummer, J.F., LaBrie, J.W., Lac, A., Sessoms, A., & Cail, J. (2012). Estimates and influences of reflective opposite-sex norms on alcohol use among a high-risk sample of college students: Exploring Greek-affiliation and gender effects. Addictive Behaviors, 37(5), 596–604.

LaBrie, J.W. & Cail, J. (2011). Parental interaction with college students: The moderating effect of parental contact on the influence of perceived peer norms on drinking during the transition to college. Journal of College Student Development, 52(5), 610-621.

LaBrie, J.W., Cail, J., Pedersen, E. R., & Migliuri, S. (2010). Reducing alcohol risk in adjudicated male college students: Further validation of a group motivational enhancement intervention. Journal of Child & Adolescent Substance Abuse, 20(1), 82-98. doi:10.1080/1067828X.2011.534369

Cail, J & LaBrie, J. (2010). Disparity between the perceived alcohol-related attitudes of parents and peers increases alcohol risk in college students. Addictive Behaviors, 35(2), 135-139.

LaBrie, J., Cail, J., Hummer, J., Lac, A. & Neighbors, C. (2009). What men want: The role of reflective opposite-sex normative preferences in predicting alcohol use among college women. Psychology of Addictive Behaviors, 23(1), 157-162.

LaBrie, J., Migliuri, S., Cail, J. (2009). A night to remember: A harm reduction birthday card intervention reduces high risk drinking during 21st birthday celebrations. Journal of American College Health, 57(6), 659-663.

Cail, J. (2007). The effects of partial reinforcement on morphine withdrawal. Dissertation Abstracts International: Section B: The Sciences and Engineering, 68(4-B), 2631.

Cail, J. & Lieberman, H. (1995). A database of research on drugs which could influence the outcome of psychophysiological detection of deception examination (DoDPI-R-0005). Fort McClellan, AL: Department of Defense, Polygraph Institute.
Winner of the Outstanding Faculty Award (student nominated) – American Intercontinental University (May, 2008)
Annual Meeting of the American Chemical Society; "Neuroscientific Accuracy in Hollywood Entertainment"; San Francisco, CA (April, 2017)
E.G. Conference; "Brain Health - The Importance of Play"; Carmel, CA (April, 2017)
American Museum of Natural History; "The Secret Life of Scientists"; New York, NY (May, 2016)
Annual Meeting of the Biophysical Society; "Hollywood Neuroscience"; Los Angeles, CA (March, 2016)
White House Office of Science & Technology - Homesteading in Space Conference; "The Neuroscience of Time Cues – Human Factors in Space"; Los Angeles, CA (February, 2016)
Annual Meeting of the American Institute of Aeronautics and Astronautics; Panel discussion on "Scientific Accuracy in Hollywood Science Fiction; San Diego, CA (January, 2016)
National Academy of Sciences & Alfred P. Sloan Foundation - Sloan Summit; "Environmental Conditioning in Opiate Addiction"; Los Angeles, CA (November, 2014)
Topics
Behavioral Medicine
Public Health
Substance Use
Courses
PSYC 200- Introduction to Psychology
PSYC 210- Foundations of Psychology
PSYC 250- Introduction to Statistics
PSYC 310- Research Methods
PSYC 341- Principles of Learning
PSYC 372- Physiological Psychology
PSYC 373- Psychopharmacology
PSYC 442- Intermediate Statistics
Links