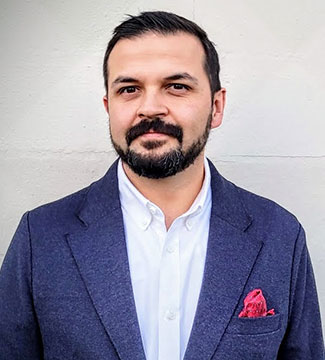 Jason Blakely
Associate Professor of Political Science
Social Science Division
, Seaver College
APC 244
Biography
Jason Blakely specializes in political philosophy, the history of political thought, and the human sciences. He is the author of We Built Reality (Oxford, 2020) which was widely read and received accolades from luminaries like Charles Taylor and David Bentley Hart. In addition, his book with Mark Bevir, Interpretive Social Science (Oxford, 2018), provides a comprehensive guide for social scientists who wish to avoid scientism and affirm human agency and culture. Professor Blakely is also considered a leading scholar of contemporary "communitarian" and post-liberal thought, especially the work of philosophers Alasdair MacIntyre and Charles Taylor, which were the subject of his first book, Alasdair MacIntyre, Charles Taylor and the Demise of Naturalism (Notre Dame, 2016).
In addition to academic writing, he frequently publishes in popular outlets, which have included: Harper's Magazine, The Atlantic, Commonweal, America Magazine, The Chronicle of Higher Education, and The Washington Post. He received his PhD from the University of California, Berkeley and his BA from Vassar College.
For a current CV and a full list of publications please see his Academia.edu page.
Links to his articles are also available via Google Scholar.
Topics
Political Philosophy
Hermeneutics
Interpretive Social Science
History of Political Thought
Ideologies