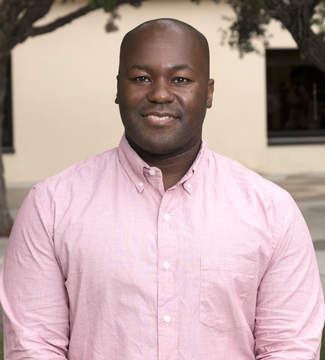 Howard Jean-Denis
Assistant Professor of Strategic Management
Business Administration
, Seaver College
CCB 316
Biography
Dr. Howard Jean-Denis is an Assistant Professor of Strategic Management at Pepperdine University. He earned an undergraduate degree in Economics and Finance and a Master's degree in Business Administration with a focus in international business from Bentley University. Subsequently, He worked for several multinational corporations and managed a consulting firm prior to completing a PhD in Strategic Management from University of Massachusetts Amherst. He is a U.S. Army Veteran and has worked as an analyst, trader, manager and social entrepreneur in various industries. He has consistently been recognized with prestigious awards in his military, corporate, entrepreneurial and now academic capacities. His publication and research interests focus on investigating (1) Corruption and international strategies, (2) Indigenous African philosophies, and (3) Social entrepreneurship. Dr. Jean-Denis has been featured nationally on ABC News's 'Good Morning America' segment to feature his mentoring and efforts to increase diversity in academia with the PhD Project.
Dr. Jean-Denis is originally from Haiti, although he was raised in Boston, MA. His professional work has brought him to almost 50 countries. Dr. Jean-Denis is a sought after presenter at AIB (Academy of International Business) and AOM (Academy of Management). His publications have appeared in numerous management research outlets, including the African Journal of Business, Academy of Management Proceedings, International Journal of Export Marketing, and Routledge publishing. In his free time, you can find him outside running marathons, completing triathlons, reading great books, or simply hanging out with family and friends.
Education
PhD Strategic Management, UMASS Amherst, 2021
MBA, Bentley University
BS Economics and Finance, Bentley University
Jean-Denis, H., (2021) Ubuntu: Humanistic approach to stakeholders. Organizational aesthetics. 10 (1), 53-54.
Mangaliso, M. P., Mangaliso, N. A., Ndanga, L. Z., & Jean-Denis, H. (2021). Contextualizing Organizational Change Management in Africa: Incorporating the Core Values of Ubuntu. Journal of African Business, 1-20.
Jean-Denis, H. (2019) Evaluating the effects of African manager's value systems on exports. Journal of Export Marketing. 2(2) 141-153.
Mangaliso, M. P., Mangaliso, N., Jean-Denis, H., Knippes, B., Ndanga, L. (2018) Ubuntu Philosophy as a source for humanistic management. Routledge Publishing. 8(6) 80-101.
Day, S. W., & Jean-Denis, H. (2016). Resource Based View of social entrepreneurship: Putting the pieces together. Journal of Strategic Innovation & Sustainability, 11(2).
Outstanding Veteran Graduate Student Scholarship, (2020) University of Massachusetts Amherst - $3,000
Exemplary Teaching Award, (2019) PhD Project Conference, Boston, M.A.
Best Research Paper, (2018) Academy of International Business, Expatriate Managerial Cognition. Philadelphia, P.A.
Outstanding Reviewer Award, (2018) Eastern Academy of Management General Electric International Research Grant, (2017) - $2,500
Innocentive Entrepreneurial Venture capital Award, (2012) bestowed by Obama Administration, Pfizer, Environmental Defense Fund
Army Commendation Medal for meritorious Service, (2002) Fort Lewis, W.A.
Mangaliso M.P., Jean-Denis, H., Ndanga, L., Ubuntu as essential motivation for organizational change Academy of Management Conference. AOM Chicago, IL Aug. 8-12, 2018
Jean-Denis, H., Mangaliso, M. P., Managerial cognition and firm performance. Academy of International Business Conference. Philadelphia, PA Oct. 19-20, 2018 Best Paper Award recipient.
Mangaliso M.P., Jean-Denis, H., Uncertainty and Asymmetric Information: the effect of credence inputs. Decision Sciences (DSI) Conference. Chicago, IL Nov. 19-20, 2018
Jean-Denis, H., Mangaliso M.P., The effects of corruption and power on firm performance: A South African Study. Decision Sciences (DSI) Conference. New Orleans, LA Nov. 19-20, 2019
Jean-Denis, H., Day S. W., Mangaliso M.P., Jean-Denis L., A., A resource-based framework for culture: oil and gas firms in Ghana." Africa Academy of Management Conference. Lagos, Nigeria. Jan. 8-11, 2020.
Jean-Denis, H., CEO Background and Human rights record. AFAM Conference 2018. Addis Ababa School of Commerce, Ethiopia. Jan 5, 2018
Jean-Denis, H., Fishers of Social Businessmen: Theoretical paper on entrepreneurship at the base of the pyramid in Haiti. Israel Strategy Conference. Hebrew University of Jerusalem, Israel Dec 4, 2015
General Electric International Research Grant, (2017) - $2,500
Topics
Business Policy
Strategy and Ethics
Entrepreneurship