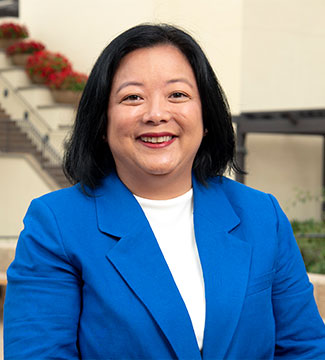 Hiromi Kaneda
Visiting Instructor of Italian Studies
International Studies and Languages
, Seaver College
PLC 191
Biography
Hiromi Kaneda is a visiting instructor at Pepperdine University and a PhD candidate at Rutgers University, New Jersey. Prior to her position at Pepperdine, she served as a Lecturer of Italian at the University of Virginia. Her academic pursuits center around gender studies, masculinity, Italian and Japanese cinema, and cultural studies.
Hiromi embarked on her academic journey by obtaining a BA in English and American literature with a major in linguistics from Soka University of Japan. After completing her undergraduate studies, she gained practical experience as a translator, interpreter, and instructor at the Italian Cultural Institute in Tokyo. Driven by her passion for Italian literature, she pursued an MA in Italian literature at the University of Virginia.
Her current focus lies in her doctoral dissertation titled "Representing the Economic Boom and its Anxieties: Italy and Japan." Within this research, Hiromi delves into the transformative shifts that occurred in Italian and Japanese societies in the aftermath of World War Two during the period commonly referred to as the "Economic Miracle" (1958-1965). These shifts brought about changes in gender roles, perceptions, identifications, practices, and relational dynamics. Employing a comprehensive approach that incorporates cultural studies, gender studies, and theories of masculinity and space, Hiromi endeavors to analyze the transformations in gender roles and their ramifications as depicted in Italian and Japanese novels and films.
Education
PhD Candidate, Rutgers University
MA, University of Virginia, 2012
Articles
Nicole Bonino and Hiromi Kaneda. "Diversity and Inclusion in the Afro-Argentine Film Panorama: An Interview with Haitian-Argentinian Filmmaker and Producer Wisny Dorce." Framework: The Journal of Cinema and Media, Forthcoming
Hiju Kim, Hiromi Kaneda, and Gaoheng Zhang. "Federico Fellini's 2020 Centennial Screenings in South Korea, Japan, and Mainland China." Italian Studies in Southern Africa, vol. 35, no. 1, Sept. 2022, pp. 165–203.
Book Contribution
Francesca, Calamita and Chiara, De Santi. DiversITALY Elementary Italian with Inclusive Language and Gender Equality Volume 1. 1st ed, Kendall Hunt, 2022.
Book Review
"Italia e Giappone a confronto: cultura, psicologia, arti." Italian Quarterly, vol. 58, no. 227-228, winter-spring 2021, pp. 141 - 143.
"The Art of Objects. The Birth of Italian Industrial Culture, 1878-1928." Italica, vol. 97, no. 3, 26 Mar. 2021, pp. 661 - 663.
2023 "Japanese Pop Culture in Italian classes," Italy and Italianists of Asian Backgrounds in North America roundtable – online (March 3rd).
2022 "Migrants Identities from Page to Screen," Northeast Modern Language Association, Annual Conference – Baltimore, PA (March 10-13).
2020 "La bambolona: The Unreachable Big Baby Doll," Northeast Modern Language Association, Annual Conference – Boston, MA (March 5-8).
2019 "Japonisme in La Diana," Voices, Italian Graduate Society Graduate Conference – Rutgers University, New Brunswick, NJ (November 22-23).
2018 "Tracing parallels between Japan and Italy during the Economic Miracle," Italy and East Asia: Exchanges and Parallels, Stony Brook University – New York (October 11-13).
2018 "The figure of the inetto in the cinematic representation of Un amore," Intersections/Intersezioni Conference, Italy, Florence (May 31-June 1).
2017 "A Man in Love during the Italian Economic Miracle: Un amore by Dino Buzzati," Northeast Modern Language Association, Annual Conference – Baltimore, PA (March 23-26).
2014 "La Diana: punto di incontro tra occidente e oriente," 20th Carolina Conference of Romance Studies – University of North Carolina at Chapel Hill (April 3-5).
Lecture
2023 "La nascita del fumetto in Italia," at University of Virginia – Online (February 22nd)
Topics
Italian and Japanese cinema
Gender and language studies
Masculinity
Cultural studies
Japanese anime
Courses
ITAL 151: Elementary Italian I
ITAL 152: Elementary Italian II
ITAL 251: Second Year Italian I