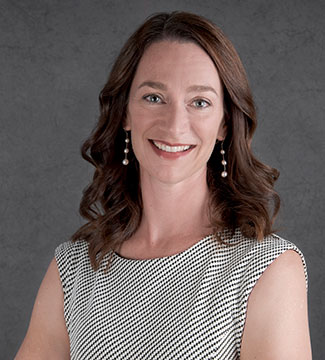 Felicity Vabulas
Associate Professor of International Studies
International Studies and Languages Division
, Seaver College
PLC 196
Biography
Dr. Vabulas earned her PhD and MPP in public policy from the University of Chicago. She earned her BS in business administration from the University of Illinois. Dr. Vabulas' doctoral dissertation is entitled "Enhancing Monitoring and Enforcement in Intergovernmental Organizations: When and Why States Grant Consultative Status to NGOs." At the University of Chicago and Northwestern University, Vabulas taught classes on international organizations, foreign policy, research methods, and five practicum classes on global policy. Her research focuses on the political economy of international organizations and foreign lobbying. She has three ongoing research projects. Her first project examines when and why states exit international organizations (IOs). This set of papers investigates both suspensions as a multilateral diplomatic sanctioning tool as well as unilateral IO withdrawals (like Brexit). Her second project studies states' increasing use of informal intergovernmental organizations such as the G7 and G20 rather than traditional IOs with treaties and permanent secretariats. Her third research project examines how foreign lobbying affects U.S. foreign policy including how it alters human rights, trade, and foreign aid allocations. This research includes work published in the Review of International Organizations, International Studies Quarterly, and multiple edited volume chapters.
Education
PhD, Public Policy, The University of Chicago, 2013
Articles
Edited Volume Chapters
2019. Transnational Administration in Informal International Organizations. Handbook on Global Policy and Transnational Administration (Oxford University Press). Kimberly Moloney & Diane Stone (ed.)
2019. Rational Choice and the G20. G20 and International Relations Theory. Stephen Slaughter (ed.)
2013. Consultative and Observer Status of NGOs in Intergovernmental Organizations. Bob Reinalda (ed.) Handbook of International Organization 2013, Routledge: London.
Dean's Research Grant: Spring 2019

International Studies Association Committee Grant for the Workshop on International Organization Dissolution, June 18-19 in Zurich, Switzerland

International Studies Association at UNAI: "The United Nations at 75" event series; Grant for the Workshop on UN Financing, Fall 2020 in New York, NY

Winner of the 2015-2016 University Professional & Continuing Education Association (UPCEA) Excellence in Teaching Award
International Studies Association Travel Grant, February 2015
National Science Foundation Grant 1023967 (PI: Jon Pevehouse): Foreign Interest Groups and American Foreign Policy, August 2010
P.E.O. Scholar Award, P.E.O. International, August 2011-June 2012
University of Chicago: Doolittle-Harrison Conference Award, March 2011, November 2009
University of Chicago: Program on Political Institutions Conference Award, March 2011, September 2009
University of Chicago: Program on Political Institutions, Graduate Fellow, 2008-2009
Harris School of Public Policy Studies: Women in Public Policy Conference Fund Grant, Spring 2012, Winter 2011, Spring 2010, Fall 2009, Spring 2008
University of Chicago: Program on Political Institutions, Research Grant (with Boris Shor), 2007
Topics
Democratization
Diplomacy
Global Governance
International Law
International Organizations
International Political Economy
International Relations
Lobbying
NGOs
Research Design
US Foreign Policy
Courses
INTS 344: International Relations

INTS 351: The Global Economy

INTS 453: Intelligence Analysis