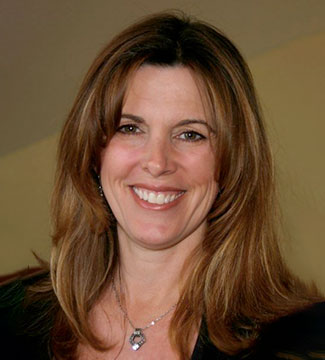 Donna Nofziger Plank
Professor of Biology
Natural Science Division
, Seaver College
RAC 126
Education
PhD, Molecular Biology, University of California, Los Angeles, 1998
BA, Biology, Baylor University, 1989
Nofziger, D., Miyamoto, A., Lyons, K.M., and Weinmaster. (1999) Notch signaling induces both a general and a muscle-specific block in the differentiation of C2C12 myoblasts. Development 126(8):1689-702.
Wang, S., Sdrulla, A., diSibio, G., Bush, G., Nofziger, D., Hicks, C., Weinmaster, G., Barres, B. (1998) Notch receptor activation inhibits oligodendrocyte differentiation. Neuron 21: 63-75.
Hsieh, J. J.-D., Nofziger, D., Weinmaster, G., Hayward, S.D. (1997) EBV Immortalization: Notch2 interacts with CBF1. Journal of Virology. 71: 1616-1625.
Shawber, C., Nofziger, D., Hsieh, J. J.-D., Lindsell, C., Bogler, O., Weinmaster, G. (1996) Notch signaling inhibits muscle cell differentiation through a CBF1-independent pathway. Development 122(12): 3765-3773.
Piko, L., Nofziger, D., Western. L., Taylor, K. (1994) Sequence of a mouse embryo cDNA clone encoding proteolipid subunit 9 (P1) of the mitochondrial H(+)-ATP synthase. Biochimica et Biophysica Acta 1184:139-41.
Talin Haritunians, Jim Boulter, Carol Hicks, Jonathon Buhrman*, Guy DiSibio, Carrie Shawber, Gerry Weinmaster, Donna Nofziger, Carolyn Schanen. (2002) CADASIL Notch3 mutant proteins localize to the cell surface and bind ligand. Circulation Research 90: 506 - 508.
Courses
Genetics & Human Affairs (BIO 108)
Molecular Biology (BIO/CHEM 331)
Developmental Biology (BIO 460)
Biology of Cells (BIO 211)
Freshman Seminar - Genetics and Bioethics