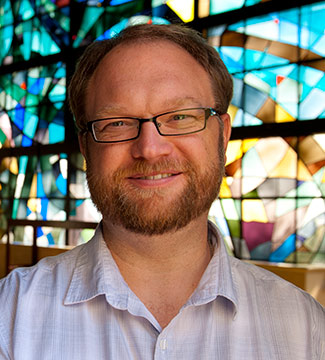 David Lemley
Assistant Professor of Religion
Religion and Philosophy Division
, Seaver College
APC
Education
PhD Worship and Culture, Fuller Theological Seminary, 2013
MDiv, Fuller Theological Seminary, 2005
MA History and Theology, Abilene Christian University, 2002
BA Religion, Pepperdine University, 1994
A Teaching Hymnal: Ecumenical and Evangelical, Contributing Author and Hymn Editor. Clayton J. Schmit, editor, Fuller Seminary Press (forthcoming).
"Liturgies of Word and Turntable: Social and Sacramental Effectiveness of Contemporary Worship Music in Christian Worship." PhD diss, Fuller Theological Seminary, 2013.
"Social Conscience in the Churches of Christ as Recorded by Mission Journal, 1967-1987." MA thesis, Abilene Christian University, 2002.
"We Worshiped with People Who Were Not There," Presentation to the Exploring Contemporary and Alternative Worship Seminar, North American Academy of Liturgy Annual Meeting, Montreal, 2011.
American Academy of Religion
American Hymn Society
Association of Practical Theology
North American Academy of Liturgy
The Society for the Study of Christian Spirituality
"@ But Not Of the World (Online Communities, Social Media, and Christian Mission)," Pepperdine Bible Lectures, 2011.
"Moving Worship: Where Our Practices Should Lead Us," Abilene Christian University Summit, with Dr. Jeff Cary, 2011.
"This Is My Story; What Is That Song? Pastoral and Theological Approaches to Music in Worship," Lipscomb University Summer Celebration, 2010
Topics
Christian spirituality and spiritual practices
Christian worship
Discipleship and spiritual formation
Ecclesiology and the ministries of the church
Theology and popular culture
Courses
GSRE 199 Soundtrack for the Soul: Popular Music and Christian Spirituality (First-Year Seminar)
REL 301 Christianity and Culture
REL 548 Congregation as Missional Community (Contemporary Issues and Approaches to Ministry
REL 548 Christian Worship: Theology and Practice (Contemporary Issues and Approaches to Ministry)
REL 591 Readings in Ecclesiology and Spiritual Formation
REL 595 Ministry Field Work