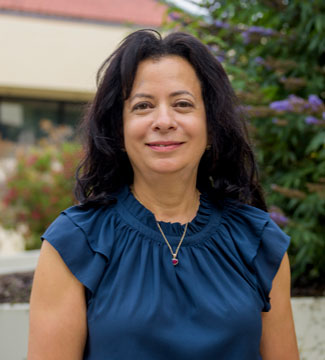 Constance R. James
Professor of Management
Business Administration Division
, Seaver College
CCB 313
Education
PhD, University of California, Los Angeles
MBA, University of Michigan
BA, University of Michigan
James, C.R. (in press). Spiritual Leadership and the Learning Organization. Graziadio Business Review.
"Spiritual Leadership in the Learning Organization", James, C.R. (Author Only), MFCA Annual Meeting, Atlanta, Georgia, Core Values: Stewardship, Responsibility, Compassion. (August 2017).
"Apple, Inc.: Executive Leadership Through the Years 1975-2013". DiGiovanni, J. (Author Only), James, C.R., DiGiovani, J., Society of the Advancement of Management, Orlando, FL, Core Values: Stewardship, Responsibility, Compassion, Articles in practitioner journals. (2014).
DISSERTATION: Unbundling Corporate and Business Unit Effects: A Control and Value Creating Capabilities Framework.
Designing Learning Organizations. Organizational Dynamics, Volume 32, No. 1, p. 46-61, 2003.
Increasing the Firm's Strategic IQ: Dynamic Versus Static Strategic Planning. The Graziadio Business Report. Volume 6 (2): 2003.
Honorary Teacher of the Year, Seaver College
Pepperdine Rotaract, Faculty Sponsor
UCLA NAMIC Executive Education
Academy of Management
Strategic Management Society
Academy of Management BPS Finalist and Best Dissertation
ORSA/TIMS Finalist and Best Dissertation
Project 88 Fellowship, UCLA
Management Fellowship, UCLA
Exxon Fellowship, University of Michigan
Topics
Research Interest: Coordination, control and integrating mechanisms of firms; dynamic capabilities and resources; and knowledge and organizational learning.
Special Interest: learning organizations and organizational design
Teaching Interest: Corporate strategy, business policy, organizational theory, and management.
Courses
Corporate Strategy
Policy
Management Theory and Practice