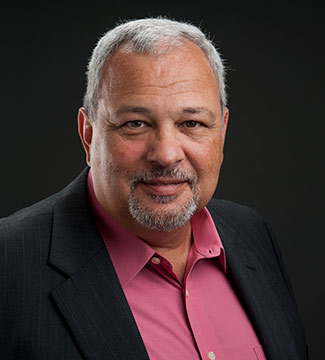 Chris Stivers
Visiting Assistant Professor of Communication
Communication Division
, Seaver College
CCB 217
Biography
Chris Stivers has been with Pepperdine over thirty years in various administrative and teaching roles. He has degrees in music, business administration, and institutional leadership. He has taught classes and workshops in applied technology, scripting, and website design; he has also provided training in vocal and instrumental music technique and performance.
Chris Stivers has co-developed several courses, including an online Anatomy and Physiology course and the new "Storytelling with Media." His research interests are in areas that explore the effect of technology on relationships and the sense of self.
An accomplished musician, he composes and arranges vocal and instrumental music and been musical director for dozens of productions, including Pepperdine's annual Songfest. He serves as an elder and in worship ministry at the Conejo Valley Church of Christ.
Education
EdD, Graduate School of Education and Psychology, Pepperdine University, 2003
MBA, Graduate School of Business and Management, Pepperdine University, 1981
BA, Seaver College of Pepperdine University, 1976
Visiting professor at Pepperdine University International Program in Lausanne, 2013/2014 academic year.
Contributing composer, Timeless: Ancient Psalms for the Church Today, vol. 1 (ACU Press) fall 2011
Composer/musical director, Twelfth Night, spring 2006
Musical director/conductor, Man of La Mancha, fall 2002
Composer, Millennial Dawn, commissioned and performed for the inauguration of Pepperdine's seventh president, Andrew K. Benton.
Composer/musical director for a biographic musical tribute to George Pepperdine, spring 1991
Topics
Assigning meaning to our choices about and use of technology
Effects of media on attitudes about virtue
Effects of social media on relationships and self-image
Courses
Storytelling With Media (COM 205)
Multimedia Production and Authoring (COM 408)
Communication in the Digital Age, a Keck Research seminar (GSCO 199)