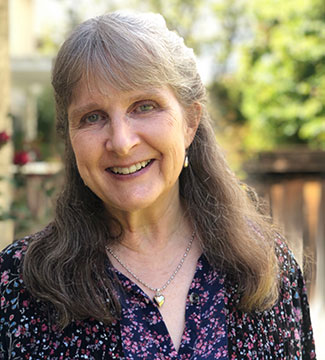 Carrie Birmingham
Associate Professor of Teacher Education
Humanities/Teacher Education Division
, Seaver College
CAC 309
Education
PhD, Educational Psychology, University of California, Santa Barbara, Santa Barbara, CA, 1994
MA Elementary Education, College of Mount Saint Joseph, Cincinnati, OH, 1985
BA Biblical Studies, Cincinnati Christian University, OH, 1982
Birmingham, C. (2017). From resistance to reading. The California Reader, 50 (2), 20-28.
Birmingham, C. (2016). Christians teaching in a public school: Two paths. Issues in Christian Education, 50 (1).
Birmingham, C. (2011). Hope in teaching and teaching in hope. In Pursuit of Truth: A Journal of Christian Scholarship. http://www.cslewis.org/journal/author/carrie-birmingham/.
Birmingham, C. (2010). Romance and irony: How mothers of children with autism defend goodness and express hope. Narrative Inquiry, 20 (2), 225-245.
Birmingham, C. (2009). The disposition of hope in teaching. Teacher Education Quarterly, 36 (4), 27- 40.
Birmingham, C. (2009). Preparing the soil. Stone Campbell Journal, 12 (2), 193-206.
Birmingham, C., (2005). Harry Potter and the baptism of the imagination. The Stone-Campbell Journal, 8 (2), 199-214.
Birmingham, C., (2004). Phronesis: A model for pedagogical reflection. Journal of Teacher Education, 55 (4), 313-324.
Birmingham, C., (2003). Practicing the virtue of reflection in an unfamiliar cultural context. Theory Into Practice, 42 (3,) 188-202.
Copeland, W.D., Birmingham, C., Caston, M., DeMeulle, L., and Natal, D. (1994). Making meaning in classrooms: An investigation of cognitive processes in aspiring, experienced teachers, and their peers. American Educational Research Journal, 31 (1), 166-196.
Copeland, W.D., Birmingham, C., de la Cruz, E., and Lewin, B. (1993). The reflective practitioner in teaching: Toward a research agenda. International Journal of Teaching and Teacher Education, 9 (4), 347-359.
Seaver College Fellow in Education 2003-2005
California Professional Clear Multiple Subject Teaching Credential
Association of Teacher Educators Distinguished Research in Teacher Education Award, 1994
UCSB General Affiliates Graduate Dissertation Award, 1994
Topics
Student teacher development
C.S. Lewis and education
Language and literacy development
Courses
Literacy Theory and Methods
Teaching English Learners
Multiple Subject Teaching and Content Area Methods
Educational Foundations