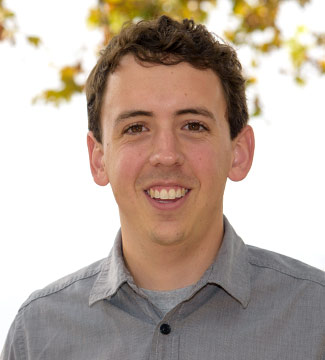 Bryant Crubaugh
Associate Professor of Sociology
Social Science Division
, Seaver College
APC 233
Biography
Bryant Crubaugh is an Associate Professor of Sociology at Pepperdine University. He received his PhD in the department of sociology at the University of Notre Dame. Professor Crubaugh's research focuses on how communities collectively organize and how their organizations shape, and are shaped by, structural inequality. This research utilizes multiple methods and sits at the intersection of urban sociology, civil society, social movements, organizations, and inequality research.
Education
PhD, Sociology, University of Notre Dame, 2016
MA, Sociology, University of Notre Dame, 2012
BA, Sociology and Biblical Literature, Taylor University, 2010
Crubaugh, Bryant. 2018. "Not All Civic Action is Equal: Two Forms of Civic Associations and Their Disparate Effects on Poverty and Poverty Segregation." Sociological Perspectives. Online first.
Beyerlein, Kraig, Peter Barwis, Bryant Crubaugh, and Cole Carnesecca. 2018. "A New Picture of Protest: The National Study of Protest Events." Sociological Methods and Research 47(3): 384-429.
McVeigh, Rory, Bryant Crubaugh, and Kevin Estep. 2017. "Plausibility Structures, Status Threats, and the Establishment of Anti-Abortion Pregnancy Centers." American Journal of Sociology 122(5): 1533–1571.
Crubaugh, Bryant. 2017. "Diversity, Poverty, and Resources: The Role of Incentives and Capacity in the Presence of Highly Resourced Neighborhood Associations." Sociological Focus 50(2): 138–158.
Topics
Civil Society
Inequality
Organizations
Social Change
Social Movements
Urban Sociology
Courses
Introduction to Sociology
Social Movements
Wealth and Poverty in America
Urban Development
Links