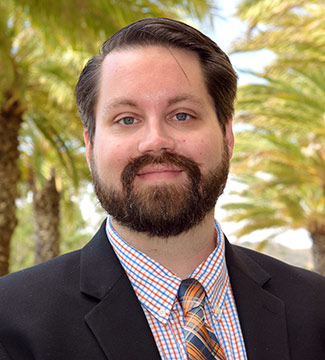 Brian A. Link
Assistant Professor of Teaching of Business Law
Business Administration Division
, Seaver College
CCB 320
Education
JD, Pepperdine Caruso School of Law
BA, Economics, University of Illinois at Urbana-Champaign
Presentation: "The Revolution in Private Space Development: Coming Sooner Than You Think." FreedomFest. Las Vegas, NV (July 21, 2017).
Presentation: "Into the Unknown: Regulations and Law in the Private Space Era." New Space Age Conference. MIT Sloan Astropreneurship & Space Industry Club, Cambridge, MA (Mar. 11, 2017).
"Married Parties in Bankruptcy: Hypotheticals Regarding Divorce, Separation, Resulting Trusts, California Bankruptcy Journal (34 Cal. Bankr. J 43 (2017)).
"Community Property Presumptions & Transmutations: Reconciling California's Valli Dissolution Decision With The Ninth Circuit's Summers Conclusions in the Bankruptcy Context Re: The Third Party and Inter-Spousal Transfers, Joint Tenancy and Transmutations," California Bankruptcy Journal (33 Cal. Bankr. J. 227 (2015)).
"Secured Loan Modification Absent Contractual Privity in Bankruptcy: A Survey of Case Law Twenty Years After Johnson v. Home Stat Bank," California Bankruptcy Journal (31 Cal. Bankr. J. 869 (2012)).
In re Lorber, 2017 U.S. App. LEXIS 8536 (9th Cir. 2017).
California State Bar
Central District of California