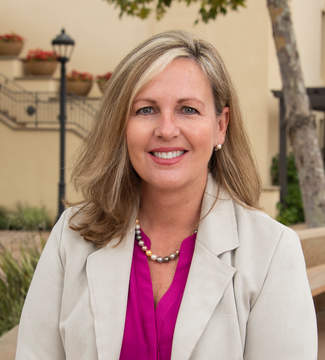 Ame Cividanes
Professor of Hispanic Studies
International Studies and Languages Division
, Seaver College
PLC 197
Biography
Dr. Ame Cividanes received her PhD in Contemporary Spanish Literature from Florida State University and has a secondary specialization in Curriculum Development and Second Language Acquisition. Professor Cividanes returns to Pepperdine (she taught Spanish here from 1997-2000 and directed our Buenos Aires summer program) as a Visiting Associate Professor of Hispanic Studies. Prior to coming to Pepperdine, Dr. Cividanes was the Director of the Spanish and Portuguese Language Program at Yale University in New Haven, Connecticut and has taught all levels of Spanish language, literature, and culture.
Professor Cividanes's professional interests include second language teaching methodologies, pedagogy and assessment, 20th century Spanish women writers, and the theory and literature of exile. Currently, her research focus encompasses post-communicative language teaching methods such as multimodal learning and multiliteracies not only as they relate to the classroom teaching-learning paradigm but also how they can be used in interdisciplinary contexts across the university. Dr. Cividanes's commitment to fomenting interculturality at the university level has been a personal and professional passion, and she has over 20 years of experience leading intensive language and culture programs in both Latin America and Spain. At Yale, she served as both faculty and director of the university's programs in Bilbao, Spain and Quito, Ecuador.
Prior to Yale, Dr. Cividanes was the Intensive Language Program Coordinator at the University of Miami and a faculty member in Spanish at Florida Atlantic University.
Courses
SPAN 152
SPAN 251
SPAN 252