Meet the Faculty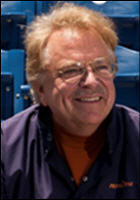 Farrell Gean
Associate Professor of Accounting
Division: Business Administration Division
Office: Center for Communication and Business (CCB) 312
Phone: (310) 506-4539
E-mail: farrell.gean@pepperdine.edu

Ph.D., Georgia State University, 1981
M.B.A., Georgia State University, 1972
B.S., David Lipscomb University, 1972
Courses:
Accounting
Financial accounting
Managerial accounting
Accounting theory
Accounting Education
Key Awards/Affiliations:
1992-1997 Recognized as Harriet and Charles Luckman Distinguished Teaching Fellow
1978 Academic Research Fellow For American Accounting Association in Dillon Colorado
American Institute of Certified Public Accountants (AICPA)
Institute of Management Accountants (ICMA)
Golden Key National Honor Society
American Accounting Association (AAA)
Academic Interests:
Research emphasis is in external reporting, investment use of accounting information, and accounting education.
Selected Works:
Southern Properties: A Case for Managerial Accounting -.H.V. Young Inc. Publisher, First Edition, August 1998.
Learning Methodology for International Accounting Education, Douglas Cloud Co-Author, Tenth Asian-Pacific Conference on International Accounting Issues, Maui, Hawaii, October 1998.
A Good Case for the User Perspective, Published in the Proceedings of the Midwest Accounting Society annual meeting in Chicago, March 1997.
From Chalk to the Chip: Changing Methodologies, Presented at Academy of Business Administration National Conference in Cancun, Mexico, April 1997.
Can Internal Marketing Affect the Real/Perceived Images of Accountants?: Lessons from a Re-Evaluation of International and American Students' Perceptions of an Accountant's Image, Global Business Trends Conference, Acapulco, Mexico, December 1997.
Managerial Uses of Stock Dividends and Stock Splits, Presented at Annual Meeting of American Society of Business and Behavioral Sciences, Las Vegas, February 1998.