Meet the Faculty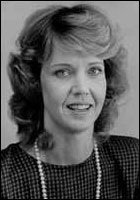 Carolyn Vos Strache
Professor of Physical Education & Director London Program
Division: Natural Science Division
Office: Rockwell Academic Center (RAC) 104
Phone: (310) 506-4321
E-mail: carolyn.vosstrache@pepperdine.edu

Ph.D., Physical Education Administration, University of Southern California, 1978
M.A., College Student Personnel, Michigan State University, 1973
A.B., Physical Education, Calvin College, 1971
Courses:
Research and Statistics
Psychology and Sociology of Sport
Leadership Development
Introduction to Psychology
Commercial Recreation
Teaching and Coaching Sports
Key Awards/Affiliations:
American Alliance for Health, Physical Education, Recreation and Dance (AAHPERD)
National Intramural and Recreational Sports Assoc.
Fulbright Korea International Educators Award, Summer 1995, Seoul Korea
Institutional Academic Advising Award, NACADA, Dean's Office 1991
Honor Award, 1989. Southwest District, AAHPERD
Presidential Award, 1989. Southwest District, AAHPERD.
Faculty Member of the Year, Student Alumni Association, 1983-84
Academic Interests:
Education Administration
Leadership Studies
Sport Psychology
Selected Works:
The Situational Approach to Leading People. Management of Recreational Sports in Higher Education 1991. Brown & Benchmark.
Proceedings of the United States Olympic Academy VI. The Olympic Movement: Purposes, Principles and Contradictions. United States Olympic Committee and Pepperdine University, 1982
Proceedings of the 31st National Association Intramural-Recreational Sports Association. New Directions and Ideas. Co-edited with L. Marciana and W. Holsberry. 1980
Ph.D. Dissertation: "The Relationship Between Perceived Leadership Behavior of Coaches, Team Performance Outcome, Class Level, and Skill Level"