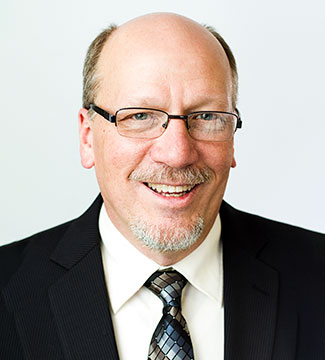 Michael H. Murrie
Professor
Communication Division
, Seaver College
CCB 148
Education
PhD, Journalism, Southern Illinois University
MA, Broadcast Journalism, University of Missouri
BA, Speech, Harding University
Director of photography, associate producer, Surf, Sand and Silversides: The California Grunion (high definition documentary; trailer at http://www.imdb.com/video/wab/vi2410453017/), 2011.

Producer, Healthy Choices, diabetes prevention telenovela, 2008.
Producer, videographer. Grunion Greeters. DVD, 2005.
Video, The Most Extreme: Swarms, Animal Planet, 2003. Grunion video also appeared on BBC and History Channel.
Local Web News: Case Study of Nine Local Broadcast Internet News Operations, Radio Television News Directors Foundation, 2001
Viewer Elaboration about Linear and Nonlinear Video: An Experiment, Dissertation, Southern Illinois University at Carbondale, School of Journalism, 1998.
A Seat at the Table: The role of Journalism in the Digital Era, News in the Next Century, Radio Television News Directors Foundation, 1995.
Conference papers about media bias, insanity defense in news coverage, media technology, media teaching techniques, video news releases, and other topics for academic conferences including the Association for Association for Education in Journalism and Mass Communication and the Broadcast Education Association, since 1989.
Articles for professional and trade publications including Communicator, Television Broadcast, Broadcasting and Cable, Quill, Columbia Journalism Review, Government Video, Information Today, others. 1987-2007.
Producer for television news in St. Louis and Oklahoma. Reporter, anchor, photographer for other stations. 1973-1986.
Editorial board, Electronic News, Associated Press Television Radio News Association (associate coordinator APTRA Academy, judge Mark Twain Awards), Association for Education in Journalism and Mass Communication (reviewer)
Online News Association (screen Online Journalism Awards)
Radio Television Digital News Association; Radio Television News Association of Southern California (judge, Golden Mike Awards)
President of Seaver Faculty Association 2011-12
OneLegacy, organ donation procurement for Southern California
Conejo Valley Church of Christ, elder
Advise NewsWaves, a cable television newscast transmitted twice weekly on channel 32 in Malibu and parts of Calabasas to subscribers to Charter Cable and Verizon Fios. Also advise the Online Graphic, an online version of a student newspaper.
Topics
Media Bias
Media Technology
Mental Health and Media
Television News
Video Production
Web News
Courses
Television News
Field Video Production
Influences on Media Contest
Storytelling through Media