Requirements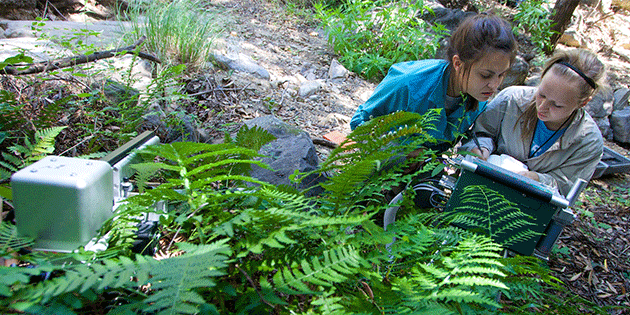 Applicants must be interested in pursuing a career in biological research, science education, environmental science, or biotechnology. They must have completed one year of biology by the summer of 2016 and must be classified as an undergraduate student prior to and during program participation. Participants must be available full-time between May 8 - July 23, 2016. The National Science Foundation requires that all participants be United States citizens or a permanent resident of the U.S.
A copy of the online application, a brief essay stating the reason(s) why you would like to participate in this program, and unofficial college transcript(s), needs to be uploaded to interfolio (link for interfolio will be provided on December 1st, 2016 when the program opens) must be received before 12:00PM (PST) on , February 15, 2016.
One letter of recommendation (in pdf format) sent directly from a science faculty member who is familiar with your academic or research work also must be uploaded to Interfolio before 12:00PM (PST) on , February 15, 2016. Please note that your Interfolio account needs to be set up before these letters can be uploaded.
The Pepperdine SURB program is primarily funded through the National Science Foundation. We have submitted a grant application for funding renewal, which is currently being reviewed. Though we are accepting applications, please be aware that the 2016 program is contingent upon renewal of NSF funding.