Welcome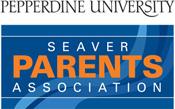 When you and your child chose Pepperdine, your entire family became part of our family! You are valued members of our community- friends who are important to us and partners who will join us in our mission of preparing students for lives of purpose, service and leadership.
Our goal is that you AND your student will take from this place experiences, memories and lessons that will remain with you for a lifetime. As such, we seek to find ways that will connect you to us while your student is here and keep you connected in the years to come. The Seaver Parents Association is the way we establish and maintain that connection.
Composed of parents, grandparents and guardians of current and graduated Seaver college students, the Parents Association is dedicated to providing a range of opportunities for families to interact with Seaver students, with the University community, and with each other. Events are designed to strengthen communication with parents, promote parent participation and to support your student's university experience. There is no cost to be a member.
Meet the 2014-2015 National Chairs




Paul and Dannette Chambers have once again accepted the appointment of leading the Seaver Parent Council for the 2014-2015 year. Paul and Dannette have three children. Aaron is a 2013 graduate of Seaver College with a degree in International Business. Katie is a senior who studied in Lausanne her sophomore year and is an Advertising major with a Multi Media Design minor. Annie, their youngest daughter, has her mind set to begin Pepperdine in Fall 2015. They love being a part of the Wave family! Be on the lookout for this wonderful family at NSO!
Meet the Parents Program Team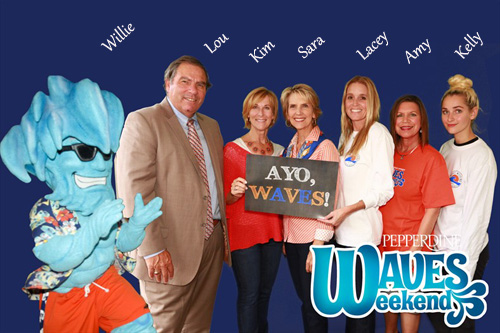 Parents Program Team Members from left to right: Willie, Lou Drobnick, Kim Barkis, Sara Jackson, Lacey Von Lanken, Amy Clark, Kelly Semkiw

University Parent Guide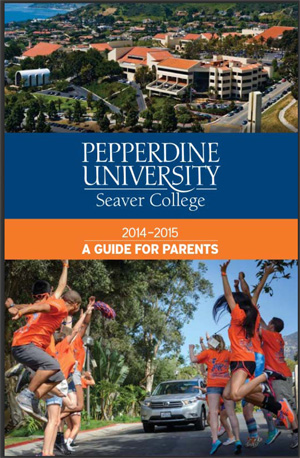 Parent Program News
For the most recent news and information sent to parents click on the button below: