Asian Studies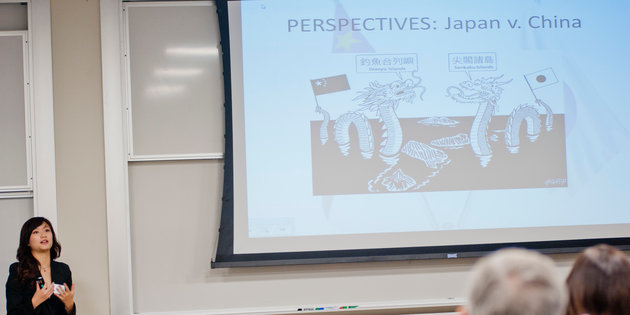 Promoting teaching, research, and scholarly exchange about East Asia, Seaver's Asian Studies minor takes an interdisciplinary approach offering courses on the traditional and modern cultures of China and Japan. Our Asian Studies program maintains a specialized library on East Asia, provides scholarships, sponsors programs that foster greater understanding of the region, and offers study in the Japanese and Chinese languages.
Our Program and Minor
Seaver College recognizes that in an age of increasing globalization, characterized by mass communication, international trade, and the spread of weapons of mass destruction, mutual understanding and sensitivity to differing cultural perspectives is critical. In recent decades the states that occupy the Asian continent have seen enormous growth in their population, economic wealth, and strategic importance. International Studies & Language's Asian Studies department was established as a way to better understand Asian civilizations, as well as provide a broader context in which to understand our own Western cultural heritage.
Asian Studies oversees the Asian Specialization of the International Studies major as well as the Asian Studies minor.
Asian Studies offers courses in the history, literature, and traditions of the Asian civilizations. It also provides language instruction in Japanese and Mandarin Chinese.
Through International Programs, students may spend a semester abroad in Shanghai.