Alumni Spotlight - Flora Ekpe-Idang ('11)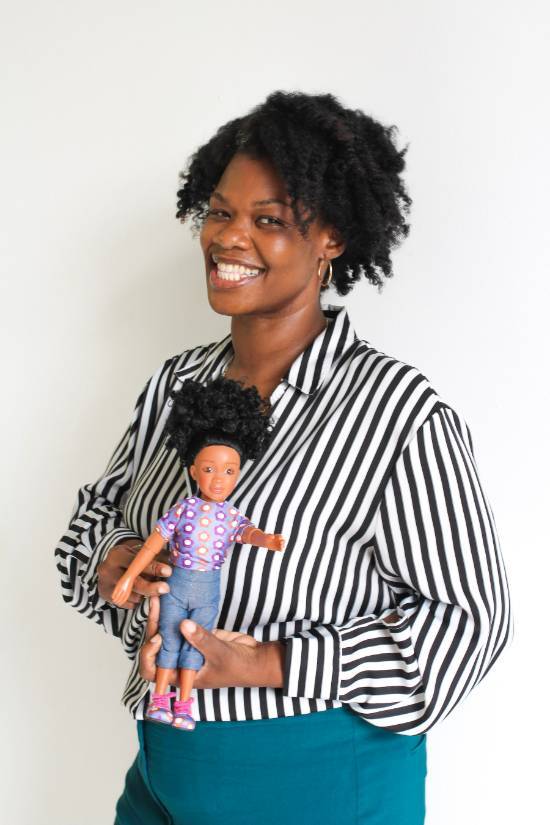 Current City: Minneapolis, Minnesota
Hometown: East Orange, New Jersey
Graduation Year: 2011
Major: Advertising
Occupation: Sr. Brand Marketing Manager at Target & Founder/CEO at Corage Dolls
Why did you choose to attend Pepperdine?
I fell in love with Pepperdine the moment I stepped onto the campus ground during a visit. Its core values that tied to living a life of service, purpose, and leadership coupled with its amazing international programs struck me as a school that I needed to attend.
What is the most important thing you learned while at Pepperdine?
The end justifies the means.
How did your time at Pepperdine prepare you for what you are doing today?
When I applied to Pepperdine the application asked something in relation to "what is your vocation?" As a high school student at the time I genuinely didn't know what that word meant. However, as years passed I've honestly thought about that question a ton and can proudly say that my vocation is empowering girls of color. I participated in a number of initiatives, clubs, and events while at Pepperdine which focused on diversity and inclusion as well as social justice and that has continued with me ever since. Whether that be through mentoring young girls of color, supporting initiatives around urban economic development, launching Corage Dolls, or even creating a job for myself at Target leading African American marketing strategy. Pepperdine prepared me even before I knew what I was preparing for.
Who influenced you most while at Pepperdine?
Dr. Thomas Reilly and Dr. Joi Carr. Dr. Reilly was my Shanghai program visiting professor and he was always thoughtful, truly cared about my wellbeing, and elevated my awareness and richness of Asian history. Dr. Carr because she was a mentor to me who always pushed and encouraged me to be my best self.
What is your favorite college memory?
Attending the Shanghai World Expo when I returned to the Shanghai program summer of my junior year. While attending the expo and walking into the Chinese pavilion a colleague called me Oprah and everyone in the center thought I was her. They brought me up on a little stage, asked me questions about what it was like being at the expo and in Shanghai, and asked me to add my name to their guest book. I learned two things from that experience: one) because there really aren't many Black people in Shanghai you can easily be confused as a celebrity which I did not mind and two) for the record, I never added Oprah's name to the guestbook.

What advice do you have for students who want to make the most out of their experience at Pepperdine?
Do a study abroad program and take advantage of exploring life outside of Malibu.
What is your greatest professional accomplishment as of now?
Launching my company Corage Dolls - a multicultural doll and book company that helps to elevate, educate, and encourage girls of color to be unstoppable.
What is something people may not know about you?
I've done four hours straight of karaoke.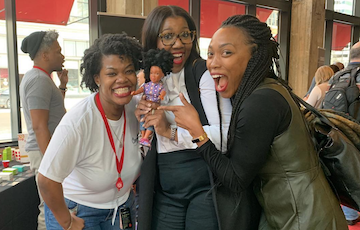 When you give back to Pepperdine, which fund do you choose to support and why?
Funds towards international programs because experiencing Shanghai expanded my mindset, made me fall in love with marketing, pushed me out of my comfort zone, built empathy for other cultures, and introduced me to some of my greatness friends.
---