Alumni Spotlight - Shannon Celia ('98)
---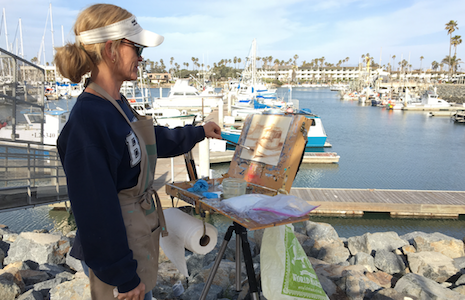 Current City: Thousand Oaks, California
Hometown: Bethel, Connecticut
Graduation Year: 1998
Major: Journalism
Occupation: Artist at Shannon Celia Fine Art
Why did you choose to attend Pepperdine?
Growing up I always dreamed of attending a west coast college and when I learned about the kind of education I could get here, I knew this was where I was meant to be.

Who influenced you most during your time at Pepperdine?
Dr. Ken Waters, President Andy Benton, and Joe Piasentin; all of whom encouraged me in so many ways and convinced me that I could do the very hard things I was attempting at the time!
What is your favorite college memory?
Standing at my easel and painting for hours at a time while overlooking the Santa Monica Mountains was a profound and life-changing experience. Daydreaming while doing homework overlooking the Pacific was pretty spectacular for an artist too!

What is the most important thing you learned while at Pepperdine?
To trust God and to surround myself with mentors and friends who trust Him too!

Describe Pepperdine in three words.
Generous. Encouraging. Excellence.

Describe your career path.
Professional Artist of 20 years.

What advice do you have for students who want to make the most out of their experience at Pepperdine?
Think big, try new things, travel, and choose your friends wisely.


What is your greatest professional accomplishment as of now?
I helped launch the artist in residence program at the Channel Islands Maritime Museum last year by being their first and it was an extremely rewarding experience where I was able to paint on site, and meet new collectors and friends. Just recently, I was awarded my first museum solo show at the Santa Paula Museum beginning in June 2020 and I'm enjoying diving into my new "Santa Paula Sojourn" series very much.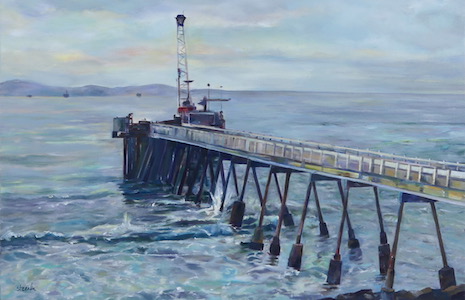 How did your time at Pepperdine prepare you for what you are doing today?
I am a much better human now than I was before my time there! I learned trust and patience and the confidence on gains from trying hard things and achieving big goals.

What is something people may not know about you?
I'm super curious and have never been bored a day in my life. I enjoy reading and learning, and I'll never stop asking questions!

Anything else you'd like to share?
Attending school at Pepperdine was one of the greatest joys in my life. I feel grateful that I was able to do so and I still feel like learning is a privilege.


---