Student Health Center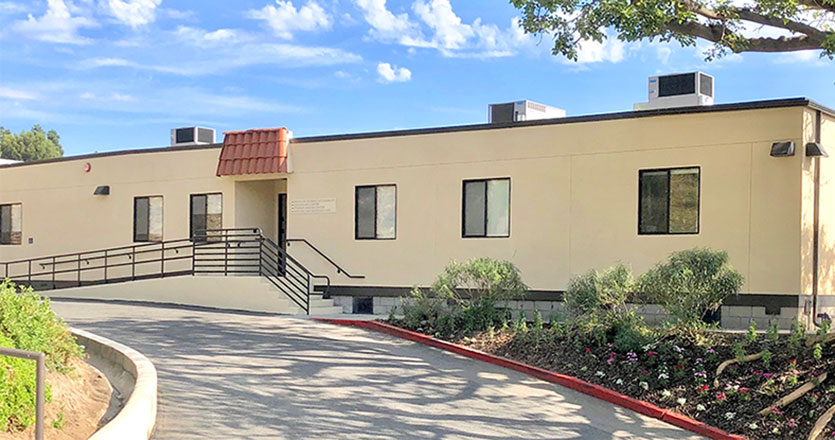 If you think you are experiencing a medical or psychiatric emergency, call 911 or go to the nearest hospital.
The Pepperdine University Student Health Center is committed to providing high-quality, low-cost health care to our diverse community of students. Our primary focus is to keep students healthy by providing preventative care, timely treatment of disease, and making appropriate referrals when necessary. We emphasize health education and aim to provide care in a confidential, respectful, and safe environment. We encourage honest, open communication and are dedicated to perpetuating the wellness of the whole being: body, mind, and spirit.
Health Services
The Student Health Center (SHC) is located in the Student Assistance Center (SAC), next to the Center for Communications and Business (CCB). The SHC operates similarly to a family physician's office and demonstrates the latest in health standards, allowing students to acquire care from highly trained medical professionals right here on campus. Students who are too sick or injured to use the campus shuttle are encouraged to contact the Department of Public Safety at 310.506.4442 to receive a free medical escort.
Available services include a wide range of everyday health needs, including men's and women's health, care for illness and injury, immunizations, injections, labs, nutrition, respiratory problems, and dermatology. The SHC also offers specialized clinics such as flu vaccination, travel medicine, massage therapy, and STI/HIV testing. If deemed appropriate, physicians may provide a referral to a specialist or determine if a higher level of care is required.
Providers prescribe medications in alignment with their treatment plans. The SHC features an in-house dispensary, providing access to common medications. A written prescription will be provided for any medication not available at the SHC. Conveniently, there are multiple pharmacies in the local community.
Students may schedule an appointment through their patient portal or by calling 310.506.4316, option 3. Appointments are preferred, and walk‐ins are prioritized according to the nature and urgency of the illness or injury.
Fees
The SHC provides low-cost health services to any enrolled Pepperdine student, regardless of insurance type. A student's initial visit each semester is $70, and each subsequent visit can range between $15 to $50, depending on the level of services rendered. Labs, prescriptions, and specialty services are additional charges; however, the SHC strives to keep fees as low as possible.
Although the SHC does not bill insurance directly, it provides a walkout statement (superbill) to patients as well as directions regarding how to seek reimbursement from their insurance plan. Students have the option of billing their student account or paying by cash or check. PPO plans typically reimburse SHC services at out of network rates, while HMO, MediCal, and MediCare plans do not reimburse.
Required Immunizations
Before entering Pepperdine University, all Seaver undergraduate students must complete their health history form and enter the dates of and document the required vaccinations in their patient portal. Please note that all medical records must be in English.
Additional information may be found on the SHC website.
Contact Us
Phone: 310.506.4316, option 3
Fax: 310.506.4588
Location: Student Assistance Center (SAC)