Parent and Family Leadership Council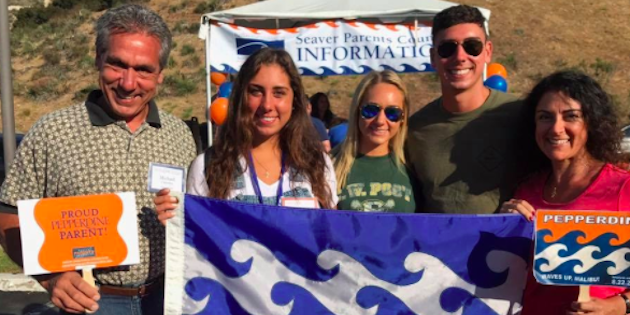 The Parent and Family Leadership Council at Pepperdine University is a select group of dedicated parents who serve as ambassadors to the Wave parent community and provide volunteer and philanthropic support for undergraduate students at Seaver College. Through meetings and activities, members explore the council's undergraduate initiatives and share this information with the broader parent committee.
Activities
Parent Council Meetings
The leadership council convenes on campus twice annually, once each semester. The meetings provide members with the opportunity to meet other parents from across the country, give their feedback on current parent issues and activities, and learn about ongoing initiatives at Seaver College from faculty, senior administrators, and the dean. The fall meeting is held the Friday of Waves Weekend and the spring meeting is held on a Friday in February.
Welcome Calling
Council members contact new families in their regions to welcome them to Pepperdine and offer assistance as a resource as families orient themselves to the University.
Regional Events and Welcome Receptions
Council members may host local events and attend receptions as ambassadors for the University.
Support
Council members support the University annually through Pepperdine Associates memberships in furtherance of four initiatives. The 2019–2020 initiatives are the Student Success Center, Career Center, Student Resilience Program and the Adopt-a-Dorm Endowment. The funding initiatives change from year to year and are decided upon by the Seaver College dean, the vice president of student affairs, and the national co-chairs of the Parent and Family Leadership Council (PFLC).
Levels and Benefits
Annual $1,000+ gift designated to PFLC initiatives
Associates membership
Four reserved seats at commencement
Annual $2,500+ gift designated to PFLC initiatives
Associates membership
Six reserved seats at commencement
Monthly Wave updates and webinar opportunities
Annual $5,000+ gift designated to PFLC initiatives
Associates membership
Invitation to chancellor's reception during student's commencement year
Eight reserved seats at commencement
Monthly Wave updates and webinar opportunities
Suggested Areas of Engagement
Help identify and recruit individuals, corporations, and foundations that support the University's mission
Support special projects identified as priorities by the Seaver College dean and the vice president for student affairs
Outreach
Assist in recruiting parent volunteers for regional events
Host and greet students and families in their region through events such as send-off parties, admission receptions, and information sessions
Participate in contacting new parents and answering questions
Spiritual Life
Assist in the annual prayer walk during New Student Orientation
Attend virtual Pepperdine Parents in Prayer monthly gatherings
Commit to praying for the needs of the University
Career Center
Assist with career-coaching programs, PeppConnect, and Handshake
Serve on industry panels
Provide internships
National Co-chairs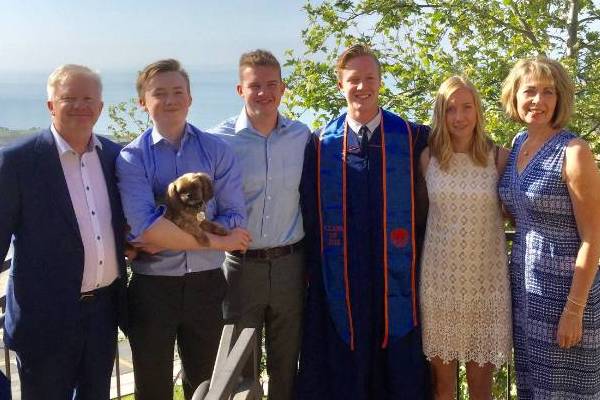 Ken and Connie Robinson accepted leadership of the Parent and Family Leadership Council for the 2019–2020 year. Ken and Connie have four children, two of whom are Waves. Their eldest, Brianne, lives in Arizona and is enrolled in postgraduate studies. Will graduated from Pepperdine in 2018 with a major in business administration. While an undergraduate, he spent a year in Heidelberg, Germany, and received academic honors for making the Dean's List. Brayden is a junior at Seaver College majoring in business administration and has just returned from his study-abroad year. Their youngest, David, is a senior in high school.
The Robinsons live in Calgary, Canada, and are the first International family to serve as co-chairs of the council. They are on campus many times throughout the year visiting and volunteering. A big wave of gratitude to this generous family for serving.