Parent and Family Leadership Council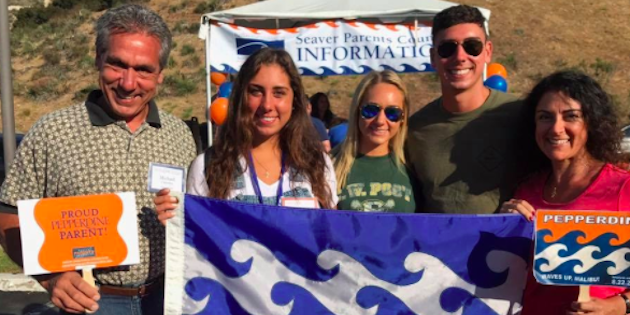 The Parent and Family Leadership Council at Pepperdine University is a select group of dedicated parents who serve as ambassadors to the Wave parent community and provide volunteer and philanthropic support for undergraduate students at Seaver College. Through meetings and activities, members explore the council's undergraduate initiatives and share this information with the broader parent committee.
Activities
Parent Council Meetings
The leadership council convenes on campus twice annually, once each semester. The meetings provide members with the opportunity to meet other parents from across the country, give their feedback on current parent issues and activities, and learn about ongoing initiatives at Seaver College from faculty, senior administrators, and the dean. The fall meeting is held the Friday of Waves Weekend and the spring meeting is held on a Friday in February.
Welcome Calling
Council members contact new families in their regions to welcome them to Pepperdine and offer assistance as a resource as families orient themselves to the University.
Regional Events and Welcome Receptions
Council members may host local events and attend receptions as ambassadors for the University.
Support
Council members support the University annually through Pepperdine Associates memberships in furtherance of four initiatives. The 2020–2021 initiatives are the Student Success Center, Career Center, Student Resilience Program, and Endowed Scholarships. The funding initiatives change from year to year and are decided upon by the Seaver College dean, the vice president of student affairs, and the national co-chairs of the Parent and Family Leadership Council (PFLC).
Levels and Benefits
Annual $1,000+ gift designated to PFLC initiatives
Associates membership
Four reserved seats at commencement
Annual $2,500+ gift designated to PFLC initiatives
Associates membership
Six reserved seats at commencement
Monthly Wave updates and webinar opportunities
Annual $5,000+ gift designated to PFLC initiatives
Associates membership
Invitation to chancellor's reception during student's commencement year
Eight reserved seats at commencement
Monthly Wave updates and webinar opportunities
Suggested Areas of Engagement
Help identify and recruit individuals, corporations, and foundations that support the University's mission
Support special projects identified as priorities by the Seaver College dean and the vice president for student affairs
Outreach
Assist in recruiting parent volunteers for regional events
Host and greet students and families in their region through events such as send-off parties, admission receptions, and information sessions
Participate in contacting new parents and answering questions
Spiritual Life
Assist in the annual prayer walk during New Student Orientation
Attend virtual Pepperdine Parents in Prayer monthly gatherings
Commit to praying for the needs of the University
Career Center
Assist with career-coaching programs, PeppConnect, and Handshake
Serve on industry panels
Provide internships
National Co-chairs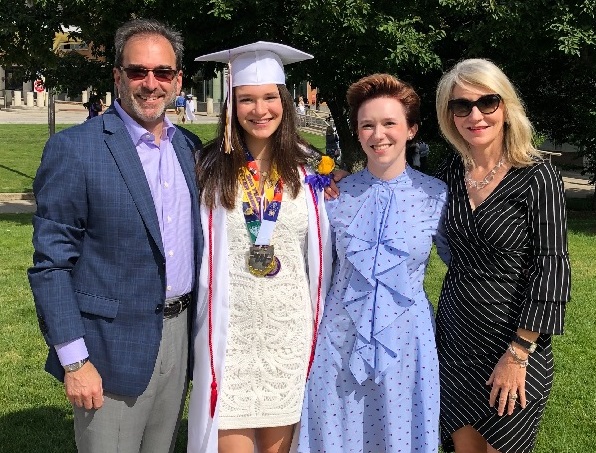 Robert and Julia Lando accepted leadership of the Parent and Family Leadership Council for the 2020-2021 year. Robert and Julia have two daughters, one of whom is a Wave. Their oldest daughter Rebekah graduated from Messiah College with a degree in Christian Ministry. She is currently working on her Masters in Divinity at Fuller Theological Seminary. Their youngest daughter, Rachel is a junior at Pepperdine and working towards her degree in Media Productions with a minor in Religion. Rachel spent the majority of her sophomore year abroad in the Pepperdine Florence program. Julia graduated from Pepperdine in 1986 with a degree in Liberal Arts. The family shares a deep affection for Pepperdine, beginning with Julia's father, who served as a University regent for over 20 years.
The Landos live mainly in Ohio where Robert developed and runs Agrinomix, which is North America's largest supplier of automation to Nurseries and Greenhouses. They recently bought a home in Encinitas, Ca where they hope to be living full-time in the near future. They are looking forward to volunteering and spending much more time on campus in the spring of 2021!