WiMSoCal 2018
Women in Mathematics in Southern California
The 11th annual Women in Mathematics in Southern California symposium will be held on March 24, 2018 at Pepperdine University. The symposium will provide an opportunity for women in mathematics in the Southern California area to get to know each other on a personal and professional level. Our hope is to create a network of women mathematicians in the Southern California area that nurtures collaboration and provides a framework for mentoring.
Attendees of this symposium will:
Learn about research being conducted by their colleagues across Southern California.
Present their work in an encouraging environment.
Network with fellow Southern California women mathematicians.
Explore issues surrounding being a woman in mathematics.
For those interested in leading a mathematical discussion, the symposium provides you with an opportunity to develop professionally in a supportive and non-threatening environment.
2018 Plenary Speaker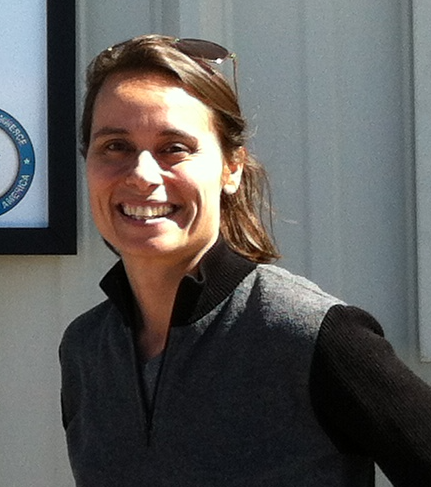 Dr. Lily Khadjavi, Loyola Marymount University
Location
Pepperdine University, Malibu, California
The entrance to Pepperdine University is located just off the Pacific Coast Highway on Malibu Canyon Road in Malibu, CA. All events will be held at the Rockwell Academic Center, Elkins Auditorium, and the Plaza Classrooms conveniently located at the center of campus. Free parking is available in the main parking lot nearby. Enter from the gate at Malibu Canyon Road and tell the security officer you are visitor attending the WiMSoCal conference. Then, drive past the first stop sign (Banowski Drive) and you'll find the entrance to the main parking lot beyond the next building on the left.
Registration
The symposium and lunch are free to all registered guests. To ensure your seat at the symposium, be sure to register by February 23rd (extended from February 16th). All are welcome to register or give a talk/poster, regardless of gender. If you have any questions, please email Courtney Davis.
Schedule and Abstracts
The one-day symposium will feature 20-minute talks, a breakout session, a keynote address, and networking opportunities throughout the scheduled breaks during the day. See below for the complete schedule and abstracts.
Previous WiMSoCal Symposia
2015 Schedule I Abstracts
October 2012 Schedule I Abstracts
January 2012 Schedule I Abstracts
November 2010 Schedule I Abstracts
February 2010 Schedule I Abstracts
The 2018 symposium is supported by the Dee Anna Smith Fund for Women in STEM and the Pepperdine University Natural Science Division. In cooperation with the Association for Women in Mathematics. This conference supports the non-discrimination statement of the Association for Women in Mathematics.
Symposium Organizers: Courtney Davis (Pepperdine University), Cymra Haskell (USC), and Ami Radunskaya (Pomona College)